New public information officer auditionees take the stage!
Are you a good speaker? Quick to your feet and ready to make speedy decisions? Popular amongst the kids these days? Then you might consider auditioning to be the new public information officer for Loudoun County Public schools. After the unfortunate and utterly devastating loss of LCPS's former public information officer, Wayne Barnolds, auditions for the position are now taking place until May 10, 2023. 
As a public information officer, the role requires you to be able to form and distribute media regarding urgent information to anyone affiliated with Loudoun County Public Schools. Many students may know this position due to their role of making the call for the well known "Snow Day". 
With such an important role, it is crucial to find the most qualified and admired person for the position. Up to this point in time, many of the students' fan favorites from singers, actors, comedians, and even chefs have begun applying for the position and are currently auditioning for the part. 
First to apply and very popular amongst many students is Taylor Swift, famous folk and pop singer. "My popularity amongst these younger people is an immediate reason why I think I could uphold this position," said Swift. "I mean is it even a Question…?" Students who are fans of Swift point out that she would be great for the role due her breathtaking voice. However with her current 2023 Eras tour, this position might conflict with her busy schedule.
Most known for his appearances in Green Lantern, Deadpool, and the newly released movie, The Adam Project, the next to audition is fan favorite, Ryan Reynolds. Reynolds is well known for his comedic character, on and off the screen. "I would love to take the position, but going up against Taylor Swift? I have no shot!" said Reynolds. 
Next and more often known for his cooking skills (not so much his social skills), famous chef and most notable for his cooking show, Hell's Kitchen, Gordon Ramsay takes the stage. "The position is quite stupid if you ask me, but I'm hoping if I receive it I can influence those God awful meals they feed students," said Ramsay. "Seriously, what idiot came up with the school's meal plan?"
It seems Ramsay has other priorities in regards to the position. Parents have now begun to speak out about refusing him the position due to issues regarding Ramsay's frequent use of inappropriate language and lack of empathy towards the students. "I am &?%$! pissed! I would be great for the position!" said Ramsay. 
Many more auditionees lined up outside the LCPS Central Office building, such as Ellen DeGeneress, Kayne West, and even Lana Del Rey. However, one of the most talked about auditions right now is that of Kim Kardashian and her sister Kendall Jenner. Videos of their audition are all over the internet reaching LCPS students everywhere. 
Although their interview and application process went over quite smoothly, there was a mix up with their scheduled auditions and both sisters arrived on the stage at the same time. This caused utter chaos between the two and in Kardashian fashion, lots of drama. The entire camera crew for their show, Keeping up with the Kardashians, arrived at the Central Office building and the drama didn't end. 
"Kendall obviously showed up for the wrong audition spot. She never lets me have anything and is completely selfish. I'm just trying to help the kids," said Kim. Kim was so upset that she began crying and had to call her therapist all the way from Los Angeles, California. 
"I know Kimmy is blaming this all on me. That &?%$! just does not know what she is talking about though! I think all that plastic surgery is getting to her head," said Jenner. "I just want what is best for the kids and think I would play a vital role in helping Loudoun County." 
Auditions were closed for two days after the Kardashian sisters' outbreak for minor repairs in the Central Office building, but has now resumed and the applications for the job just keep coming.
The most recent to audition and extremely famous singer, Beyonce Knowles, blew away the School Board members with her performance of Single Ladies, her original song. Students, parents, and staff members of LCPS surrounded the building hoping to get a glimpse of Knowles as she exited the building. "I just hope that I can make these kids happy and get information to all the people of LCPS," said Knowles. 
Decisions for the new public information officer will be made by August 1, 2023 before the 2023-2024 school year begins. The audition process has been long and strenuous, but there have been many quality auditionees that would be perfect for the position.
Leave a Comment
About the Contributor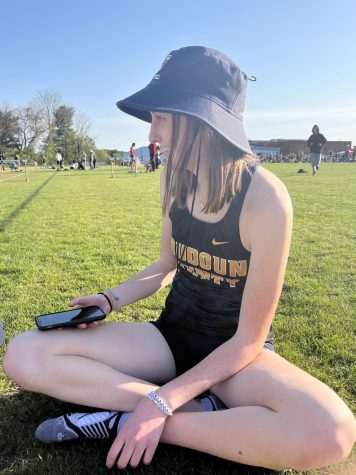 Cat Pizzarello, Managing Editor
Cat Pizzarello is a sophomore at Loudoun County High School. This is her second year working on the County Chronicle newspaper staff and she really enjoys...