Flashback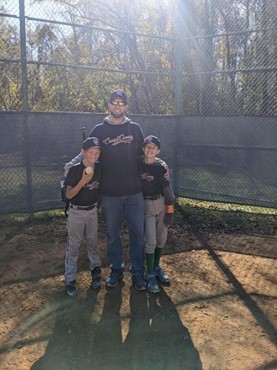 Name & Title: Ryan Dearman, Math Teacher
Sport: Football, Wrestling, and Baseball
Jersey Number: 62 (Football)
Favorite Memory: Dearman says he and a wrestler from another school were rivals with each other. "I beat him for the first time when I was in high school," said Dearman. Fast forward to 2007, Dearman's rival became an All-American in his college wrestling career for a division one university. "I beat a division one All-American," said Dearman.
Awards & Achievements: Dearman was captain of both the football and baseball teams, winning a state championship in football and attended two individual state championships and two team state championships.
Rituals: Dearman expressed that the overall atmosphere during football excited him for his games and hearing the drumline as he approached the football field. "The band has worked hard all week and it's all culminating on Friday night," said Dearman
Fun Facts: "I was always the academic leader of the team, as a math teacher," said Dearman. Dearman helped many of his teammates to keep up their grades and would even host study sessions with them.
Name & Title: Crystal Wolfgang, Biology Teacher
Sport: Field Hockey, Basketball, and Softball
Jersey Number: 42 (Basketball) "That was for my Dad, it was his basketball number," said Wolfgang.
Timeline: Wolfgang went onto a smaller college in North Carolina for athletics and academics. "We ended up finding that I had something called hydrocephalus and so my spinal fluid was pressing on my brain," said Wolfgang. Unfortunately unable to play sports, Wolfgang still continued to be involved with the sports community by helping out with the games and practices at her school instead.
Awards & Achievements: At the high school Wolfgang attended, they didn't have titles such as "Captain." Because I was a goalie, however, well, the goalie pretty much has control," said Wolfgang. "Being a captain wasn't what it is now."
Favorite Memory: "It was my best game ever," said Wolfgang regarding one of her field hockey games. Earlier that morning before her game, Wolfgang was pulled over by a policeman where her dad thankfully got her out of it with just a ticket so she could still attend the game. "And so I think, that particular moment, it was a memory I shared with my brother and my brother passed away in a car accident years later. So it's a memory I share with my brother. It's a memory I share with my dad. And it's a memory that I share with my sports that I love like field hockey."
Rituals: "So before, when we played field hockey, and right before we would play, we would always listen to Van Halen," said Wolfgang, discussing her favorite rituals before a big game. "And then we [her field hockey team] would say, I can do all things through Christ who strengthens me."
Fun Facts: "I was voted most athletic in my high school," said Wolfgang. "My sports were fun to me and that made such a difference. That's what I think of when I think of my high school."
Name & Title: Matthew Armes, School Counselor
Sport: Soccer, Basketball, and Baseball
Favorite Memory: "Winning the league championship during my senior year was easily one of my greatest memories," said Armes. Armes' entire basketball team went undefeated during their end of the season conference. "We won our last game against our arch rivals, and we beat them easily," Armes said.
b Armes was very suspicious when it came to pre-game traditions. "When we started winning early on in my senior year. I thought it must be something to the shoes," said Armes. Armes carried his shoes only in the box they originally came in. "I never kept them in anything other than that other than the box, but it is very superstitious, but very interesting as well," Armes said..
College Athletics: "Regardless of what it is you're doing, it's a huge commitment," said Armes in response to participating in athletics in college. "You don't have a whole lot of free time."
Leave a Comment
About the Contributor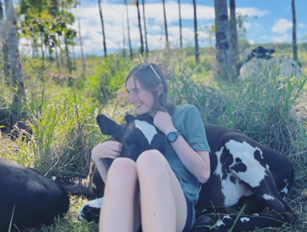 Cat Pizzarello, editor-in-chief
Cat Pizzarello is a senior at Loudoun County High School. This is her third year on The County Chronicle newspaper staff and she will be serving as an...