LCPS headlines The Washington Post yet again
Consistent classroom temperatures draw national coverage
Mask mandates, mascot changes, school board lawsuits, and state championships have put LCHS and the rest of the county school system in the national spotlight time and time again. Last week, the school made headlines once more after all its classrooms maintained a steady 70°F throughout the week.
"No more ice boxes at Loudoun County High School," the headline from The Washington Post read. The article described a rare phenomenon for the school – an even room temperature throughout the entire building, which lasted a whole week, no less.
In a school built nearly 70 years ago, it's hard to find any sort of climatic consistency. The discrepancies are generally chalked up to age or a piece of equipment in need of repair here and there, but while they're no one's fault in particular, they can still be a source of discomfort for students.
English classrooms tend to feel more like an Arctic tundra than northern Virginia, according to junior Marcus Roland. "I must be sitting in front of a vent or something every day," he said. "I don't know how my teacher spends the whole day in there."
But some classrooms lean more towards the Sahara end of the spectrum. "The choir room is always hot, without a doubt, no matter what," sophomore Catherine Pike said. "I always walk in there and wish I was wearing shorts and a tank top." 
"I literally need two or three different layers to make it through the day at the right temperature," freshman Alex Sandal said.
But during a surprisingly temperate week for late February, classrooms seemed to match the pleasantry of the outside weather. 
"It was crazy," senior Mackenzie Smith said. "In four years here, that's got to be the most normal any of my classroom temperatures have been."
Even freshmen, with considerably less time at the school under their belts, noticed the difference. "I didn't need my sweatshirt all day," freshman Corey James said.
Students also acknowledged the national recognition that came from The Washington Post. "It was refreshing, honestly," junior Olivia May said. "We're always in the news for all the negative stuff that goes on here: the school board drama, the mascot drama, the mask drama. It was nice that this isn't something controversial, it's just a thing that happened that everyone's happy about."
"Everyone knows Loudoun County," sophomore Maggie Knolls said. "We're not very incognito. And some of that's the politics, but some of it's our state champions, our outreach, and I feel like this is one of those more positive things, too."
Previously this year, LCPS has been in the news for several issues and controversies. These matters have made headlines for prominent publications and broadcasters, including The Washington Post, The New York Times, Fox News, and CNN. Last week's steady temperatures were just one more item on the ever-growing list of events putting the school in the public eye.
"We're always on the news," administrator Renee Brown said. "I'm sure that next week there'll be another school board fight, but for now it's nice for the attention to be on something positive."
Leave a Comment
About the Contributor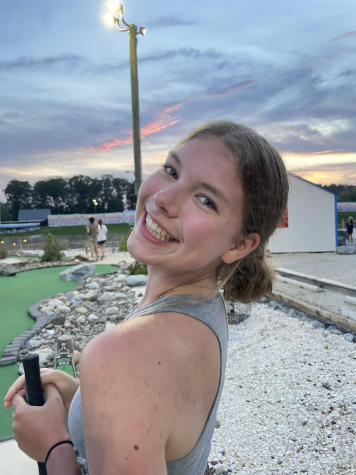 Evelyn Kuzminski, editor-in-chief
Evelyn Kuzminski is a senior at Loudoun County High School. In addition to two years as the layout editor and a staff writer, she serves this year as an...