Brady Solomon on being one of the tallest kids in the school, and playing on varsity baseball and basketball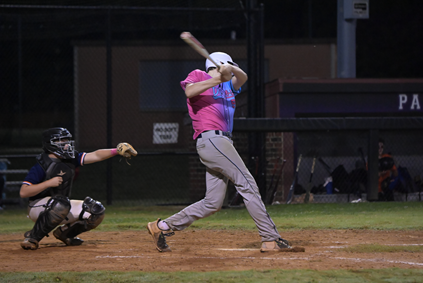 At 6 '7', senior Brady Solomon is one of the tallest kids in the school, and is also a starting player on varsity baseball and basketball. "I started playing baseball when I was five years old, so I've been playing for like thirteen years," Solomon said.
Solomon started JV baseball in his freshman year, then got pulled up to varsity during his sophomore year, where he has stayed as a pitcher. His favorite pitch to throw is his curveball, but his best pitch is his fastball, with his fastest throw being 83 miles per hour.
This year is also Solomon's first year trying out for the varsity basketball team, and he made the team as center. "I played… casually for like my whole life basically, but my senior year is my first year ever playing competitively," Solomon said.
Solomon also said he started playing basketball because of his height. "I would be bad if I wasn't tall," Solomon said. "The height definitely helps out."
Solomon's favorite teams are the Philadelphia Phillies in baseball, and the 76ers in the NBA. His favorite players are Bryce Harper and Joel Embiid.
Solomon is not the only super tall member of his family. "Both of my uncles were like six eight, six nine and my mom is like six two, and my dad's side of the family isn't tall."
Next year Solomon is going to Stevens Institute of Technology College in Hoboken, New Jersey, to play baseball.
Leave a Comment
About the Contributor
William Kluttz, staff writer
William Kluttz is a sophomore and is in his first year of Newspaper journalism. He enjoys doing Man-on-the-street articles.