Winter track team triumphs by shattering several school records
With a temperature of 30 degrees and a wind chill that makes it feel like 20, the LCHS Varsity track team huddles in the bleachers under thermal blankets and sweatshirts as they wait for the first call for their event. The meets usually last three to five hours, depending on the number of teams and entries, and the majority of that time is spent sitting in the cold. Winter track is not for the faint of heart, and it takes an extremely persistent athlete to not only participate, but to succeed. 
"Alex Ahedo is a very hard worker, and when the gun goes off I know that he is giving his all," head coach Courtney Campbell said. "I think that he leads by example, that other kids see that is the way it's supposed to be done."
Ahedo has been part of the LCHS track team since his freshman year, when he started off with running cross country as cross-conditioning for soccer. 
"I disliked running long distances so I took up being a sprinter for winter track," said Ahedo. "I immediately fell in love with the atmosphere that was created at every meet and practice"
Ahedo, however, is not only a sprinter. He's a long jumper as well. After taking inspiration from his sister, Ahedo began long jumping his sophomore year.
Long jump is an event that combines speed, strength, and agility as the athlete attempts to complete the longest jump forwards after a running start in a single leap.
This season, Ahedo broke the school record, now setting it at 20-09 feet.
"I have watched Alex grow from a freshman running XC [cross country] to a motivated senior who steps up and does what I need, and the team needs," Campbell said.
On February 6, the LCHS Athletic department released the athletes of the month, and for the Boy's Winter Track team, it was Ahedo's name on the list. 
"I knew that I was working hard in practice, so it felt great that my hard work was noticed and reflected in my performances for Coach to award me with athlete of the month," Ahedo said. "This was my first time getting this award in my high school career, so it felt great to finally get one."
Ahedo's goals for the season were to break the school records in both long jump and the 300 meter dash. 
"I still have a little time to shave off in the 300," Ahedo said. "I also hope that I can medal this year at states in the long jump. It would be the perfect ending to my track career."
Sabrine Toumi was awarded athlete of the month for the varsity Girl's Winter Track Team. 
"I felt super grateful towards my coaches and all my teammates who pushed me to earn the title," Toumi said. "Everyone is super supportive even when you don't have the best day."
Toumi's goals for the season were to qualify for Regionals in long jump and shot put, both of which she accomplished. 
Toumi began track in eighth grade where she fell in love with the sport, and decided to continue in high school.
"I think I did have a good season, and ended it off with some nice PRs," Toumi said. "It also taught me to not take any workouts and conditioning for granted, because if I want to become a better athlete my performance matters 24/7."
Toward the end of the season, at the track banquet on February 14, the Coach's Award was also announced, and the prize went to junior Grace Porter. Campbell said that Porter showed "unquestionable support" for her team.
Similarly, Ahedo stated that it's the team that really drives his love for track and field. 
"We are always able to balance messing around with each other in practice and working hard to get better," Ahedo said. "Track has created friendships for me outside of practice and meets."
The track team spends a lot of time together as the meets are long and practices can be grueling, which creates an automatic bond between teammates.
"I just really have fun with this team," Campbell said. "They care about performing well and race when the gun goes off, and work hard, but we can also have fun and laugh."
This season's hard work paid off for many of the athletes.  
The 4×200 school record was broken by Dean Morrad, Matt Thorne, Ahedo, Xavier Hernandez. The 55 Hurdles school record was broken by Jason Guevara. Ava Woehr broke the 1000 meter school record by eleven seconds, and Toumi broke the shot put school record. 
While the team didn't snag Regional Champs, Campbell said they had a "very solid season," and continued to run strong at states. 
Senior Randy White placed sixth in the 1000 meter run, placing him as a member of the All State track team. 
Ahedo did not end up medaling at states, but Cambell commented on one of his Twitter posts, "Great season for Alex despite the disappointing end."
Regardless, the close of the winter season brings high hopes for spring track, where athletes plan to run just as hard without the difficulty of the frigid cold. 
"I love the connection between the coaches and the athletes," Toumi said. "Rather than it being a team it feels more like a family."
Leave a Comment
About the Contributor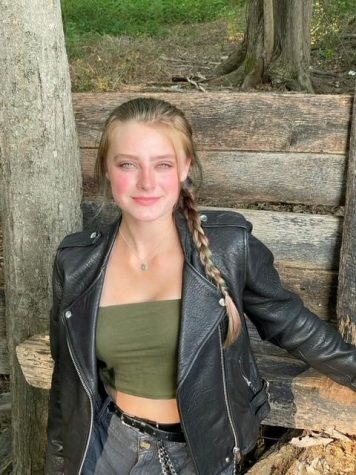 Olivia DeWan, editor-in-chief
Olivia DeWan is a senior, and this is her third year in Newspaper. She loves writing about musicians, sports, and influential students. She will be attending...