Captains Prepare to Play in Front of Fans for the First Time Since 2019
The Loudoun County Captains football team hasn't played in front of fans in over a year. The Captains' Crew, which is the Loudoun County Student Section, is a major part in all sporting events, especially football. With their loud cheers and coordinating colors, the crew doesn't make the games easy for opposing teams.
Junior linebacker Jack Snyder said, "I'm excited to play in front of fans, it gives me a little more motivation."
Head Coach Reidenbaugh added, "We are extremely excited to have fans back. Our school spirit and student section is one of the best things about the County."
At the beginning of every new season questions are always going to be asked about how the current team will stack up against past teams.
"I think we are looking good," Snyder said. "We have a strong defense and a good offense. We've had some good teams in the past, but I think this team is different. We are starting to connect and play as a team and we just keep getting better."
"We have a long way to go to accomplish our goals, but I believe that the boys can get there," Reidenbaugh said.
Coming off a shortened season due to COVID, the Captains look forward to getting a full season again.
"I'm excited for a full season because last season was too short, it felt like it flew by," Snyder said.
"We're extremely excited to have a full season again," Reidenbaugh said. "Playing in the spring last year didn't feel right."
Having a full season not only provides more games for the Captains, but also more time to develop and improve.
"I'm looking forward to seeing the team improve after every week," Snyder said. "We look good right now but there is still more we can improve on."
The Captains are 4-0 and have outscored opponents 181-38 to begin their season.
Leave a Comment
About the Contributor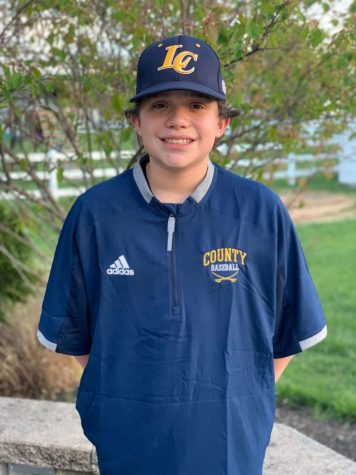 Matt Starchville, staff writer
Matt Starchville is writer for the County Chronicle and also writes for LoCo Sports. He likes to play baseball and play video games in his free time....