School Board fires superintendent
On December 6, in a striking turn of events after months of relative silence, following the release of a Special Grand Jury Investigation into Loudoun County Public Schools, former superintendent Ziegler was fired without cause.
Zeigler's firing, coming after two and one half hours of closed school board deliberation, was decided in the face of calls for his removal from the public, following the release of the Special Grand Jury Report.
A week after the release, on December 12, further documents were unsealed, releasing to the public that the special grand jury indicted Zielger with one count of misdemeanor prohibited conduct, one count of misdemeanor penalizing an employee for a court appearance, one count of misdemeanor prohibited conduct, one count of misdemeanor false publication, and one count of misdemeanor penalizing an employee for court appearance.
The report, consisting of 92 pages, delivered eight official recommendations, most focused on increased communication and transparency, as well as a re-evaluation of LCPS procedures for dealing with juvenile delinquents, and general student discipline. 
Copious email communications from those involved with the situation were published, detailing the handling of the incident. 
Highlights include an admission by Zielger that the incident at SBHS was related to policy 8040, although importantly the policy was not implemented at the time, and details surrounding the gender of the defendant are not fully known. 
The emails mentioning 8040 directly contradict Ziegler's statements that he answered no to instances of sexual assault occurring, due to as he stated, "viewing the question in light of the general questions and debate the Board was participating in around policy 8040."
Many communications involving warnings from teachers and relatives of the student, about the student who committed the sexual assaults, were also exposed, further highlighting the negligence of the school board and school system in dealing with a dangerous student, in context of the rest of the report.
The Grand Jury Report did not find an organized cover-up by the school board, as some have speculated, rather a continuous failure in communication and systems to deal with these incidents.
Messages of the students involved in the incidents were sent on discord, a messaging application not monitored by LCPS and downloaded without school oversight. The messages, including copious expletives and internet slang such as "hewwo," was also included in the report, resulting in the recommendation by the Grand Jury to "tighten policies regarding the types of apps available to students to download on their school-issued devices." 
Many, including the families of the victims involved, have celebrated Zeigler's firing after the report's startling revelations, but have also called for the consideration of similar action for the other school board members who served during the two sexual assaults, due to their support of Ziegler. 
"The firing of Ziegler was way overdue and we hope this is the first of many firings of all those who failed these young women who now have to deal with what happened to them for the rest of their lives," said Jessica Smith, mother of the first victim, to Loudoun Now.
"I was really surprised when I saw it was a unanimous vote," Andrew Hoyler, former school board member, said to 7News. "I had made it clear I was ready for change months ago, but we never got close to having even a simple majority – five – who we felt would be open to making change."
Dr. Daniel Smith, the then-current chief of staff, was announced to be the interim superintendent.
Ziegler put out a statement through his lawyer on December 13 expressing his disagreement with the consequences he was dealt:
"I am disappointed that an Attorney General-controlled, secret, and one-sided process—which never once sought my testimony—has made such false and irresponsible accusations. It appears clear to me that this process was and is aimed at advancing a certain political agenda. For example, they tout some relationship between the school bathroom policy for transgender students and the May 28, 2021 sexual assault at Stone Bridge High School."
As he has done multiple times, Ziegler once again utilized the issue of trans-students in his defense of mishandling two sexual assaults, further playing into the politicization and weaponization of this case against transgender people, rather than focusing on himself and the responsibility he may or may not face for his actions. 
Although losing his job, and being publicly disgraced due to being fired without cause, Ziegler''s contract dictates he will be paid his $323,000 annual salary, due to his $28,000 dollar raise from July, and keep his health insurance and retirement benefits.
Leave a Comment
About the Writer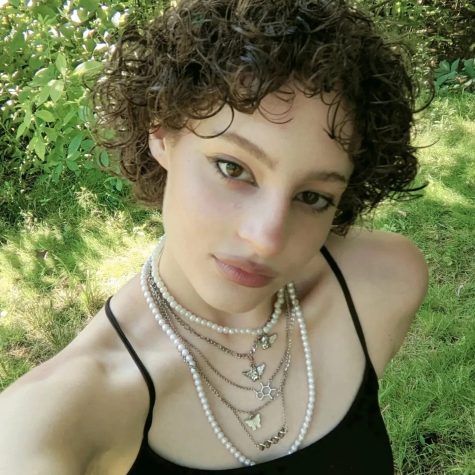 Liberty Harrison, editor-in-chief
Editor-in-chief Liberty Harrison is a senior at LCHS. This is her third year working on the newspaper staff. She would like to one day be an investigative...