Students voice their opinions on recent Wellness Wednesday
Typically, Loudoun County High School schedules one Wellness Wednesday for each quarter of the school year, but this year this schedule has not gone to the original plan.
The first Wellness Wednesday of the 2021-2022 school year was planned to take place in October, but ended up being replaced by a funfair after students had taken their PSAT. Following this cancellation, another Wellness Wednesday was planned for January, but was canceled, this time due to the numerous snow days that month.
Finally, after two failed attempts at hosting Wellness Wednesday, students were able to participate in their chosen activity on March 16, 2022.
Students were provided with a sizable list of fun activities available to participate in during Wellness Wednesday. For those who chose not to pick an activity, they were placed into a random room.
Wellness Wednesday was originally put into that school day as a way for students to distract student's from the stress of their school day. It also provides opportunities for students to explore new hobbies and meet new people. Family and consumer science teacher Dorene Kuebler described this day as "a way for students to enjoy school without the academic side of it".
Although the main purpose of Wellness Wednesday is to improve the mental health of students, is this actively happening? Assistant Principal, Katie Post expressed her curiosity in students' opinions on how Wellness Wednesday has impacted their mental health. "My assumption is yeah, but I would want to hear from the students, because what I see might now be what their experience is," she said.
The County Chronicle sent out a voluntary survey to the student body, and 63 Loudoun County students responded, sharing their opinions on Wellness Wednesday, and the overall consensus seems to be very split. 
Senior Ricky Rodas writes that he also had a positive experience with the most recent Wellness Wednesday. "I don't feel like I'm at school, and it gets my mind off school too," he says.
"I like and enjoy Wellness Wednesday because it's a good way to boost students' morale and energy, to help us relax and decompress a little from the stresses of school," says senior Amina Conteh. She adds that the one downside to the morning activity is that "we don't have Wellness Wednesday as often." Conteh suggests hosting Wellness Wednesday at least two times a month or even having the whole Wednesday as a "major mental day off."
On the contrary, other students are quick to express their negative opinions on Wellness Wednesday, saying it's not necessary and simply a waste of time. "School should be meant for learning and Wellness Wednesday is a waste of time," said junior Michael Aho.
Senior Brenna McManus claims that Wellness Wednesday "causes more stress than it is worth." McManus adds that she knows of very few students who genuinely look forward to the day. "All we want is a little bit of extra study hall or a nap," she said.
Within those students who have a negative view on Wellness Wednesday, many agree with McManus that they would rather sleep in. "I feel like it would just be better to have us come into school late rather than having to choose something that we don't actually want to do," said junior Amelia Spadaccini.
Leave a Comment
About the Writer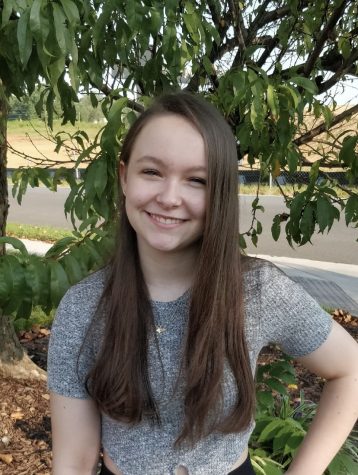 Alexis Shugars, staff writer
Alexis Shugars is a reporter for The County Chronicle, who's interested in writing about a variety of topics. This is her first year writing for the...