Administrators take on substitute jobs due to county shortages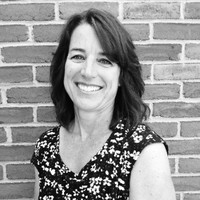 Recently, in light of substitute teacher shortages, the upper administration of Loudoun County Public Schools, has directed some of their staff members, including directors, supervisors, specialists, coordinators, and instructional facilitators, to sign up for substitute teaching jobs in various classrooms. 
At first, all ninety schools were ranked from most in need of teaching position to least, and administrators could choose where they wish to substitute teach from that list, but after winter break, this changed to only the top thirty most in-need schools being open to administrators to work at. 
One of these top thirty schools since January has been Loudoun County High School, causing multiple administrators to take on substitute teaching jobs in the recent weeks. 
In his usual job as an administrator, Nicholas Grzeda is the computer science supervisor, a job centered around expanding computer science education across all grade levels. His day-to-day duties include meetings with instructional facilitators, supporting the new computer science curriculum being integrated into 59 elementary schools, creating internships for computer science oriented students, and making sure computer science equipment is provided and maintained for the various programs. 
In the past few weeks, however, Grzeda has been substitute teaching in various non-computer science classrooms. So far, he has worked at Simpson Middle School and Loudoun County High School where he has taught Science, English, and Math. 
Cindy Brady, a math specialist who provides learning for teachers across the county, ensures students have access to academic supplies such as textbooks and digital content, maintains Schoology groups for teachers, and works with instructional facilitators to provide support for teachers, but recently she too has taken on a much more hands on job in the classroom, substituting in Loudoun County Public Schools.
These administrators are put in charge of classrooms regardless of their unique specialization, but many don't mind.
Despite not having a background in many of the courses in which he has substituted, Grzeda has appreciated being exposed to new subjects. 
"Here at County I covered AP German which was really fascinating because I have no experience in German whatsoever," Grzeda said.
Grzeda used to teach Etymology, English 11, and AP Language and Composition at Loudoun County High School, and therefore has specifically tried to sign up for substitute jobs here when central administration sent out a Google Sheet and asked for all teachers to sign up to substitute three to four days of the week.
"Naturally when I saw County over the next two weeks, I just signed up for County because I love this place and I'm familiar with it," Grzeda said.
But despite a certain nostalgia, Grzeda has also been surprised by some of the differences from his time teaching at the school. 
"I've seen so many changes, silly things, like classrooms I used to teach in, now there's a wall," Grzeda said. "So those were the first things that hit me – like 201 is now 201 A and B – and that was really crazy. I taught in 204 and now that's split in half." This summer several large classrooms at County were cut in half to create more spaces to teach due to overcrowding
Grzeda also noticed changes to instruction "I've seen so many changes, like even how technology is used," Grzeda said. "You know everyone will probably take this the wrong way, but seeing the phones out like a bajillion percent, just seeing everyone glued to their phone, it's totally crazy."
Brady, who has taught high school math and middle school coding, has also been struck by the differences, from an alternative point of view.
"I've only been out of the classroom for three years as a career classroom teacher, so I feel like I'm still connected to it enough to know what goes on in a day," Brady said. "But it's interesting to go from school to school and learn the different routines and practices and different schools."
Substitute teaching has its own trials and tribulations, separate from that of regular classroom teaching. 
Grzeda has seen his role as substitute as consisting of three main parts, taking attendance, making sure there is content coverage in class so students are still learning without constant stopping of instruction, and making students feel as though they are being supported. 
These goals can only be achieved with student cooperation, something substitutes are not always given. 
"I always worry what the day is going to hold, walking into this unknown, and it's the usual things that kids try to get away with," Brady said. "But for the most part students are super respectful and considerate and just go with the flow, so it's actually been a pretty positive experience.
With substituting this often, however, administrators are also facing the daunting task of completing essentially two jobs each day. 
"Work balance is a little bit of a struggle. However, I'm kind of one of those nerdy people that gets to my office at around seven o'clock," Grzeda said, explaining this allowed him to get some of his work as an administrator accomplished before getting to Loudoun County High School at eight forty-five.
Due to this and other factors he feels like he has been able to keep up with work for now. 
"I think the fact that most of my colleagues are subbing, that's lessened the emails coming in, so that's definitely helped," Grzeda said.  In general, Brady agrees.
"I'm not going to lie, it's a little bit stressful trying to balance both, but you can make use of lunchtime and planning time when we're subbing, and then we actually work a longer day than a classroom teacher, so we work eight to five roughly, so there is time at the end of the school day to complete all the duties," Brady said. "Then the other thing that's making it kind of doable is that a lot of things have been canceled during this time so things I would normally be working on might be postponed a week or two to allow us to do this, so there's a little bit of shifting of priorities to make this work."
Neither, however, feels like this could be a feasible long term solution, but both are hopeful a better solution will soon be found.
Grzedia can see the benefits of the situation as well.  "We all have responsibilities, right? Do I think that the Central Office should be subbing? Yes, I think we should be subbing even in a regular year. I think we should come in and connect with teachers and connect with the students and really understand what's going on instead of signing up for a walkthrough or an observation. I think we should actually walk the talk and we should be exposed to what is actually taking place in the classroom. We should be teaching lessons to students because that's why we got an education in the first place is to make sure you have a better life. So yes, I think it's great. Do I think it's a good long-term solution? No, I think we have to go back to our jobs."
Grzedia suggested that each administrator could be assigned to one school that could call on them to substitute teach every once in a while, and that would be a better solution, but he isn't worried that the current situation will go on much longer as he said, "I'm sure leadership is coming up with a great plan to resolve this after January 31."
Brady was alert to the difficulties, saying, "It's hard for me to picture how this could be a long-term solution, because I'm hired to do a job that before this would take me more than 40 hours a week to do. So to do that job to the best that I can do it, I can't be in a school all day and do that job at night. I'm human, I can't do two jobs, so I'm hopeful that there's another solution on the horizon."
Leave a Comment
About the Contributors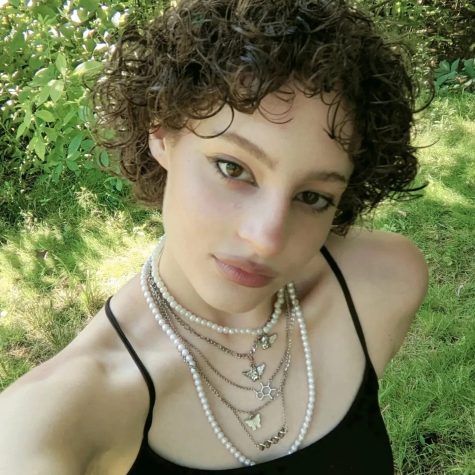 Liberty Harrison, editor-in-chief
Editor-in-chief Liberty Harrison is a senior at LCHS. This is her third year working on the newspaper staff. She would like to one day be an investigative...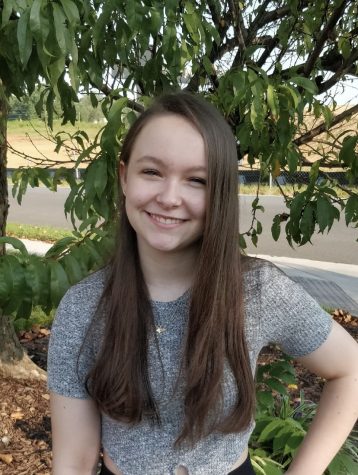 Alexis Shugars, staff writer
Alexis Shugars is a reporter for The County Chronicle, who's interested in writing about a variety of topics. This is her first year writing for the...