What are students' Halloween and Autumn traditions?
Fall has officially come, bringing fallen leaves, the scent of cinnamon in the brisk air, and the unique yearly traditions of the student population.
Junior Amelia Spadaccini goes apple picking at a farm in New Jersey and afterwards makes apple pie along with apple dumplings. "Sometimes my grandma will make an apple tart," said Spadaccini. 
Junior Evie Holmburg decorates their house for Halloween with their dad. "My dad really likes putting up lights and anything with weird lights," Holmburg said. "We always go out to buy them every year because we always want more."
Junior Mac Mcnight dresses up his pet rats in tiny Halloween costumes and lights candles. "My family carves pumpkins and has a pumpkin carving contest to see who can make the most realistic face," said Mcknight.
Sophomore Liz Montgomery celebrates the Pagan Holiday Samhain." It's a festival to celebrate the beginning of fall," Montgomery explains. Her family usually hosts a big bonfire as part of the celebration. "We also do the traditional trick-or-treating," she said.
Sophomore Chloe Starr used to always have dinner with her whole extended family. "We haven't really been able to do that," said Starr. This year her family will bring her grandmother out for dinner, and plans to film a few spooky videos for TikTok. 
Junior Serena Huber decorates her house for Halloween and sometimes goes to a friend's house for a Halloween party.
For Junior Ava Akkad, autumn traditions include watching movies with her little sister. "We decorate my entire house each year," Akkad said. "It's really cool." 
Senior Jessica Kemon usually hangs out with her friends in theater alongside her. She also loves to go apple picking in the Fall, and make apple pies out of them. "[For Halloween], I dress up and give out candy to the kids in our neighborhood," Kemon said.
 For senior Olivia Azzouz, she always takes part in pumpkin carving along with watching Halloween movies such as "Coraline" and "Nightmare Before Christmas". "I like to redo my fall playlist," said Azzouz
Before COVID-19, Senior Ceci Stewart went trick-or-treating  in her friends' neighborhoods, but in the last few years she has hung out with friends and watched Halloween movies instead. "My mom and I decorate our house for Halloween, Fall, and Christmas," she said.
Leave a Comment
About the Contributors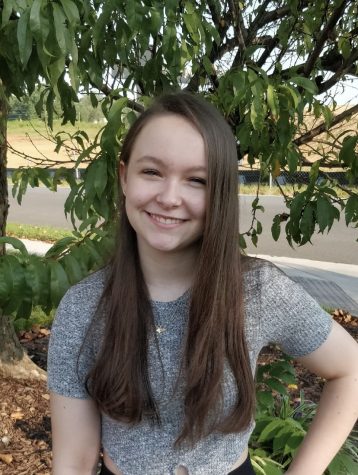 Alexis Shugars, staff writer
Alexis Shugars is a reporter for The County Chronicle, who's interested in writing about a variety of topics. This is her first year writing for the...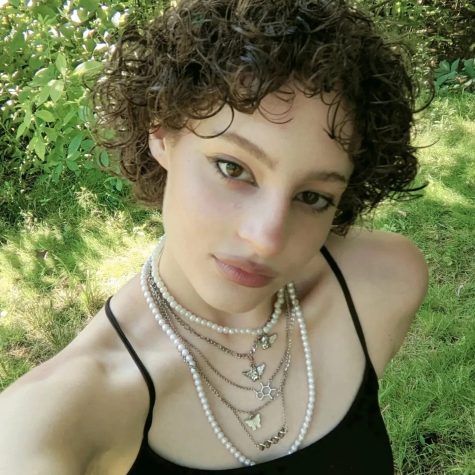 Liberty Harrison, editor-in-chief
Editor-in-chief Liberty Harrison is a senior at LCHS. This is her third year working on the newspaper staff. She would like to one day be an investigative...