ATHLETE OF THE ISSUE: WHITLEY MAKES COMEBACK AFTER A STARTLING INJURY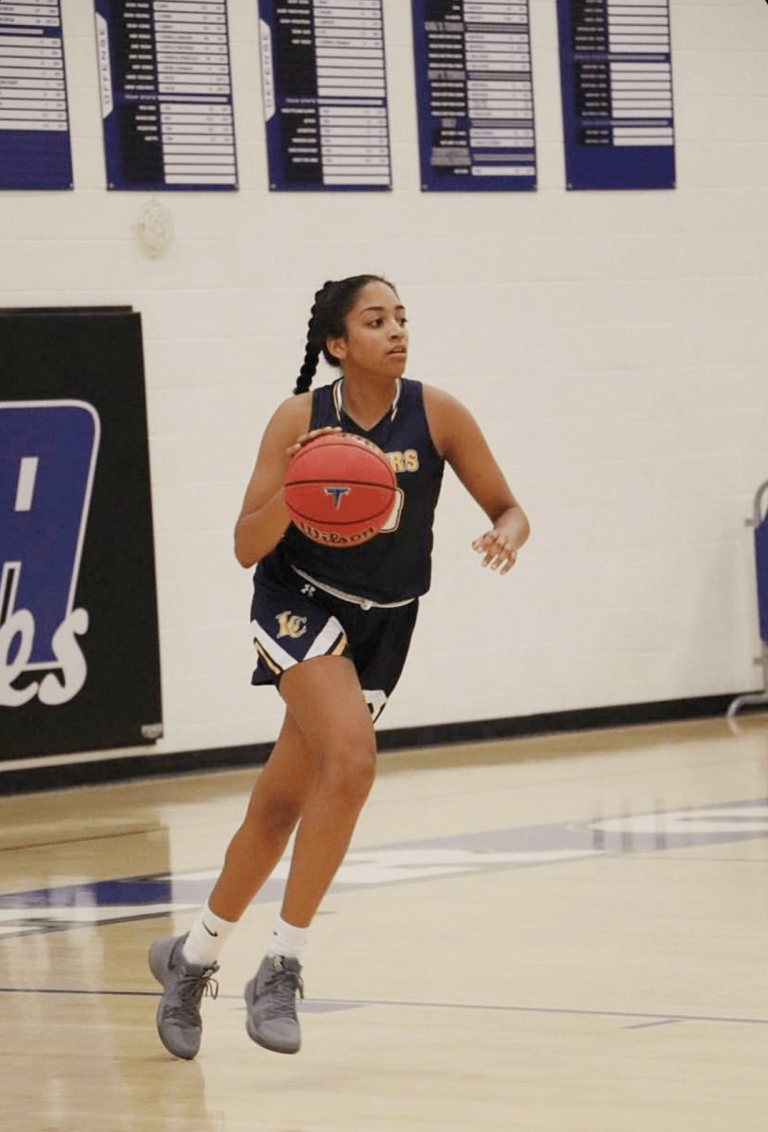 Junior Elayna Whitley's athletic career came to a halt when she tore her meniscus during her sophomore year basketball season. After going through surgery and physical therapy, she was ready to make a comeback for the 2019-2020 winter season.
Whitley has been on the varsity girls' basketball team since her freshman year and received a captain position for the current 2019-2020 season.
"I played the entire game, and I sat down for a timeout and I couldn't get up," Whitley said. "It was loose in my knee and the doctor said if I kept on playing it would probably end up ruining my knee."
After her surgery, she went through a month of physical therapy until she was cleared to play again. Whitley admitted that the mental aspect of it was more difficult to get past than the physical aspect.
"It was really rough. Basketball is a distraction for me," Whitley said. "Being out for that long and having to sit on the bench and watch my team and only be able to cheer them on and not be able to help was really hard."
Spending the rest of her sophomore season on the bench built up her motivation for her current junior season. Even though she loves the sport, the team aspect is what is most important to her.
"Obviously our goal is to try and make it to states, but even if that doesn't happen, just being able to be with them and work together for a common goal and coming together is what really matters," Whitley said.
Whitley has been playing basketball for eight years and has played for various different teams and organizations. This past summer her team, Fairfax Stars, won Nike nationals in Chicago.
"That was really exciting; it was so crazy," Whitley said. "Traveling so far and actually winning was such a great feeling."
Whitley is looking ahead for her future and her biggest goal is to play in college. After her summer travel season in 2020, she is hoping to see a lot of options for herself for her senior year.
"It's definitely the goal. I've had interests with the University of Delaware and Robert Morris." Whitley said.
So far this season, Whitley has been the leading scorer in several games and earned the December athlete of the month for girl's basketball with an average of 12.2 ppg and 6.0 rebounds per contest.