Nick Alexander finishes second year of high school golf with outstanding season
Sophomore Nick Alexander had an outstanding golf season this year and contributed to his team ranking number three in the state tournament. The accomplishment comes during an unusual golf season, which began February 15 and ended with states on April 19.
Alexander plays two sports for the Captains, basketball and golf, and he's been playing both for a while.
"I have been playing golf for about four years," Alexander said. He has been playing basketball since he was little, and he takes both sports seriously.
Alexander got into golf because of his grandparents and was introduced to basketball because of his dad, who coaches high school and travel basketball.
This season, Alexander thinks he played very well and was a contributor to the golf team's success.
"My best score this year was the district championship when I shot a 69 and helped our team win by 5 over Loudoun Valley," said Alexander.
According to Alexander, golf is a team effort. A team can't win with only one star player.
"Although we have our better players like Matthew Monastero, we can't just win with just him," Alexander said. A team needs at least four out of the six players to contribute, he said, noting that if someone is off, the team needs someone to step up since golf is calculated taking the best four scores from the team.
Alexander said the team's goal at the beginning of the season was to make it to states, and they did it even with the pandemic providing several challenges.
"We played pretty well, the teams we played were very good, but I think we could have played better and had a chance to win," said Alexander of the team's performance at states. But according to Alexander, the good thing about golf is that you really don't have to stay in shape physically, just game wise, which helped since the season was understandably unique, especially with students playing in cold weather.
"Our team played great," Alexander said. "Making it to states was our goal and we did it."
About the Contributor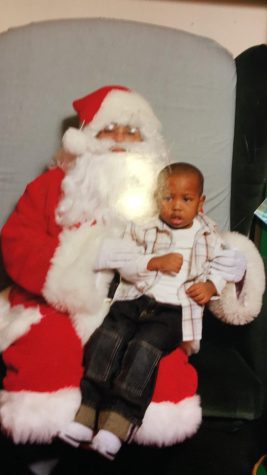 Jevonte Herron, staff writer
Jevonte Herron, Reporter
Jevonte grew up in Chicago, Illinois. He loves to play basketball and also loves to learn more about people, which makes interviewing...