Lexie Vanderloo captures region crown with standout performance
On February 10, Lexie Vanderloo started off a huge day for the Loudoun County Captains, a day that would include region wins by the indoor track team and Dulles district wins by the Captains wrestling team. Vanderloo added to the Captains' victory by claiming region titles in both 200 and 500 free events at the regional meet. She credits her hard work and dedication for her standout performance at regionals.
"The biggest factor is definitely all the time I spend training, around 20 hours per week," Vanderloo said. "I have also done these races a lot and it has helped me strategize how to swim them."
Vanderloo is no stranger to success. She holds multiple school records and her standout performance at regionals helped her break her own record in the 200 and 500 free.
Vanderloo felt a sense of accomplishment breaking her own record. "It felt amazing, especially when I looked back at how far I had come from my freshman year," she said. "It also showed me all the work I was doing was paying off."
Over her four years at Loudoun County Vanderloo has had many great moments and experiences, both with her team and individually. But she has a few memories that stick out to her as she prepares for the state swimming competition and her final swim as a Captain.
"My proudest moment was securing nine school records over my four years at LCHS," said Vanderloo. "I also had a lot of fun working with my relay team to get all three relay records. It is super rewarding to see my name on the record board."
About the Contributor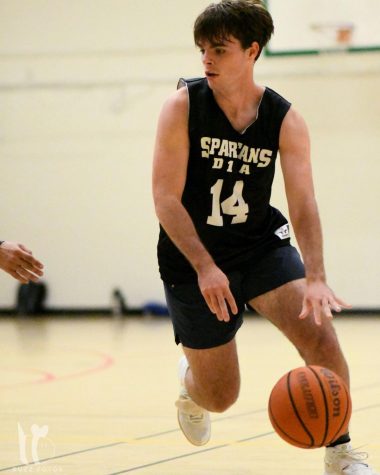 Casey Hughes
Casey Hughes, Sports Contributor
Casey Hughes is a senior, and this is his first year on newspaper staff. He wrote and published a few sports articles...