Boys basketball: Captains are back to back district champs
On February 6, the Captains defeated the Dominion Titans 58-42 as they claimed the District Title back to back years. The Captains had help from Junior Guard Brendon Boyers and Junior Forward George Mwesigwa. Boyers scored 15 points and 5 rebounds. Mwesigwa scored 13 points and 7 rebounds.
"Dominion is a very good defensive team," Boyers said. "I feel like we run a good offensive set. We know what we want to do with the ball every time we get the ball and succeed in high pressure situations and clutch moments."
The Captains were riding a wave of confidence going into the District Championship game. They started their season 0-2 and haven't looked back since, entering the game on a 13 game win streak.
"I think the win streak worked both ways for us," Loudoun County Head Coach Mark Alexander said. "Losing those first to games was a big eye opener for us. I just let them know that we have to keep on grinding. I had to keep them confident and have them focus on what we need to do on offense and defense to be successful."
"Our confidence has definitely been a big factor in our play," Boyers said. "With a 14 game streak now it has definitely helped our play and how we enter games."
The Captains outrebounded the Titans by six rebounds. This allowed the Captains to capitalize on second chance points which put them in a better position on offense.
"It didn't start out that way though," Alexander said. "We started to pick it up and got some good rotations. We got more physical as the game went on which worked in our favor."
This win was a great team with many players getting involved. Multiple players had good games. Those players include Sophomore Guard Jack West with 6 points, Senior Guard Caleb Rexroad with 7 points, and Junior Guard Jimmy Daughtry with 10 points.
"It was our goal going into the game to get multiple players involved," Coach Alexander said. "With the masks you lose a bit of your conditioning, so we wanted to play more guys. We are very happy with how our guys stepped up when we needed them to."
About the Contributor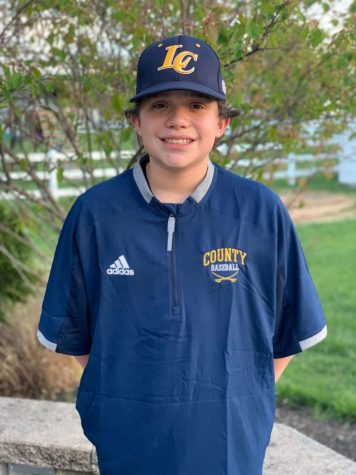 Matt Starchville, staff writer
Matt Starchville is writer for the County Chronicle and also writes for LoCo Sports. He likes to play baseball and play video games in his free time....