Kat Blackwood to give commencement speech at 2023 graduation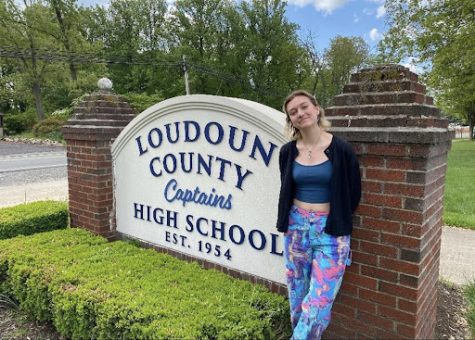 June 9, a day that our senior class has been awaiting for their last four years, a day that celebrates all their accomplishments and academic merit. Following recent LCHS tradition, one graduating student is chosen from a pool of applicants to deliver a commencement speech at the event. This year senior Kat Blackwood has been chosen to fill this honor.
Blackwood has been working on her speech since March, and it has gone through many alterations since then. "The writing process was a bit hectic," said Blackwood. "So much changed from this version to the final speech." She states that the most important part of the writing process was getting peer feedback. As a result of many teachers and students having had the opportunity to read Blackwood's speech per her request, the speech has become the best it could possibly be.
After months of planning and editing her speech, Blackwood was ready to submit her speech among many other student submissions to be reviewed, and ultimately chosen as the speech to be presented at graduation.
According to Blackwood, her speech highlights the changes that the class of 2023 has gone through, and will continue to happen throughout the future. Additionally, the commencement speech will focus on things that she believes her class has learned within the last four years as well as commemorating memories of the past.
"Preparing for graduation itself will involve practicing the speech over and over and making any final edits to make sure it sounds the best it can," Blackwood said.
Blackwood has been heavily involved within the Captains' Playhouse drama department since her freshman year, making her an experienced student when it comes to public speaking and the ability to capture the attention of an audience.
She hopes that students will be able to reminisce on the best memories of their high school years, as they take away a positive message towards their past, present and future. "I feel incredibly honored to be able to have this opportunity," Blackwood said.