Could a new "mystery illness" affecting VA schools come to County?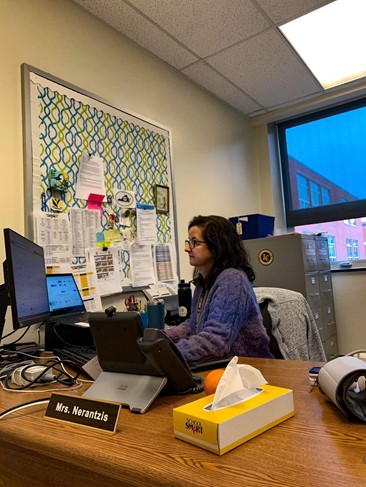 There has been an increase in students across the state missing school because of what health officials are calling a "Flu-like illness." Even more local schools are being afflicted with this influx of illness, causing many students to call out of or leave school early, unable to return for days.
According to our County nurse Shannon Nerantzis, our school has not been affected by this epidemic, but that has not discredited the number of students being affected by Flu A and feverish symptoms.
"There's definitely been several dozen reported cases of flu this year, but I wouldn't say that it has all been at once," Nerantzis said.
Although this has been the case for some students this past school year there hasn't been a mass amount of flu-like illnesses.
"It has been quite varied of students with or without fevers, students with stomach issues, stomach [issues] with just congestion or sinus issues so there hasn't been a consistent pattern as far as that goes," Nerantzis said.
Since the development of many variant illnesses such as Flu A and B, COVID variants Delta and Omicron, and an increased number of RSV cases among young children, there have been an increased number of fever-like symptoms, especially during the colder months in Virginia starting in September all through March.
"During COVID, there was very little of the RSV going around and they [health experts] were saying how there was a huge influx but it's not as much our immune system; more that things have changed and mutated at this time, so everyone is being exposed to more mutated viruses," Nerantzis said.
Though this is true for the years COVID affected the world, there has been a major increase in the amount of people diagnosed with RSV since 2021. As reported on October 10, 2021 there were about 400 emergent cases of RSV reported in Virginia and this number was increasing steadily throughout the end of 2021 to 2022. Though, on October 9, that number had increased to over 900 cases making an approximate 125% increase in RVS cases across Virginia.
Concerning our student population, Nerantzis has had to send many students home early in the school day due to those feverish symptoms such as congestion, high temperature, stomach problems, or just feeling poorly in general.
Since we are a high school with teenagers rather than young children, Nerantzis has said we can be affected by those types of illnesses but not on a monumental scale. "Our student population isn't as likely to be hospitalized with something like RSV or anything like that, but they can definitely be sick from it," Nerantzis said.
According to the CDC's RSV research and surveillance, about 58,000 to 80,000 children under the age of five are hospitalized due to RSV each year while only about 9,000 18-49 year olds are hospitalized due to RSV each year.
Once students are sent home with these reported symptoms, such as congestion, fever, cough, stomachache, they are to be provided with an at-home COVID test upon request, according to the 2022-2023 Loudoun County Public Schools COVID-19 mitigation plan.
County has not had a severe outbreak of these symptoms, but other schools in Virginia have. On October 21, 2022, it was reported that Stafford County High School in Stafford, VA had a total of 1,000 students, about 48% of their student population, call out of school because of the same flu-like or gastrointestinal symptoms causing illness.
This past school year, though the causes are not related, there have been an increasing number of students either being called out of school or being sent home early because of flu-like symptoms.
According to a recent report done by the LCHS attendance secretary Felisa Jalloh, each day at LCHS there are approximately 35-50 students absent from school because of flu-like illnesses. "It's been increased since I would say September, and it's slowly progressing but it's the same number as every day," said Jalloh regarding the number of student absences in recent months.
There is a noticeable increase in students being sent home throughout the school day because of symptoms of illness, though not any one specific illness. "It's no less than five [students]; it can be up to ten sometimes a day lately," said Jalloh.
Though there is not one concrete answer to what could be causing these strings of illnesses that affect students' attendance in school all over the state, we know it could spread and it can spread fast. In Jalloh's words "It's everywhere basically."
Leave a Comment
About the Contributor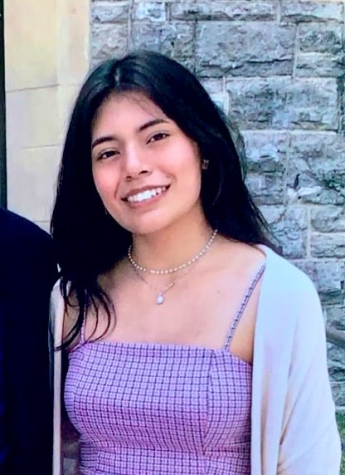 Brianna Martinez, staff writer
Brianna Martinez is in her junior year at LCHS. This is her first year on the newspaper staff and plans to study journalism in her higher education.