Master Chief Deanna Foust is leaving after 12 years of serving as Naval Science Instructor at Loudoun County High School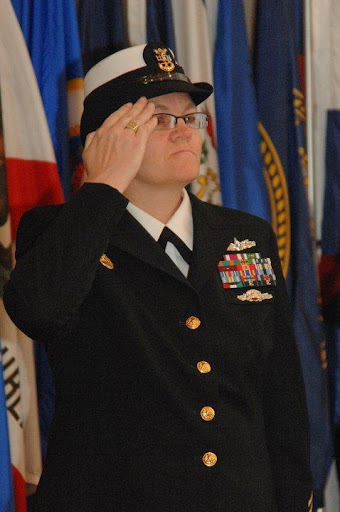 Naval Science Instructor Master Chief Deanna Foust has decided that it is time to leave so she can spend more time with her grandchildren and children who she hasn't seen in years.
"I'll be moving up to Minnesota to be close to two of my kids and my grandkids and I don't know what I'll be doing yet," said Foust.
During her 12 years as a Naval Science Instructor, her experiences  involved teaching, coaching, and completing paperwork for the Navy.
Throughout the 12 years as a Naval Science Instructor Foust has coached and taught marksmanship, cyber security, and underwater robotic teams.
Foust struggled to narrow down her memories to just one favorite, but she said that relationships with students is a stand-out.
"You know it's not just a science class where you only get to see them for one year or one semester," Foust said. "I see them typically for four whole years so you really get to know the people. I'd say that was the best part."
Another memorable event for Foust was her time working with Vietnam Women's Memorial
"We met the founder of the organization and had the chance to interview Vietnam veterans about their experience as Vietnam nurses," Foust said "Your perspective changes after talks with some of those folks," Foust said.
Working with high school students instead of sailors also changed her perspective. During her time in the Navy, Foust worked as a Navy Police in the military to keep the ship in order.
"Before 9/11 it was basically law enforcement just maintaining good order and discipline on the ship," Foust said. "But after 9/11 everything kind of changed, so it was more force protection, anti-terrorism making sure that the ship was safe from outside trouble."
When in the Navy, it was difficult for Foust as a woman joining in the 1980's, when many obstacles stood in the way of earning her title of Master Chief.
"Women had a rough time, some things were pretty dumb, it's changing, it's getting better." Foust said. "I was able to overcome it because I stayed 28 years, and not everybody gets to be master chief; only one percent of the enlisted force can do that."
The transition from sailors to students was not a difficult one.
"The most difficult thing was to remember that [the students] were not my sailors and you have to have similar conversations but in a different way," Foust said. "I couldn't go off on the kids like I used to on the sailors."
Still, being in the Navy for 28 years has taught Foust some things to always keep in mind, no matter where she works.
"Never take anything for granted, people or experiences," Foust said. Her time in the Navy also taught her "be able to work with just about anybody because you're working with all people over the world."
For Foust, it has always been about personal connections. "Whether you like the person sitting next to you or not they may be saving your life someday, so you have to be able to work together," Foust said.
Being in the Navy, she prepared for life-or-death situations, which emphasized holding to high standards. She brings those standards into her teaching in the program.
"She won't accept anything less than your best, and it's obvious how much she cares about each cadet's success," senior Kathryn Homa, Cadet Command Master Chief, said.
Foust brings those high standards to our school as a way to give back, since she had been a part of the same program in high school.
"I was in JROTC when I was in high school for three years, so I thought it'd be really cool after retiring from the Navy to come back and do the same thing," Foust said.
Foust has mixed emotions about leaving after working here since 2009, she feels happy but sad at the same time.
"I'm sad to leave the people here, but I'm really excited to go and be with my grandkids because they're getting older and I'm missing them too much." Foust said.
Leave a Comment
About the Contributors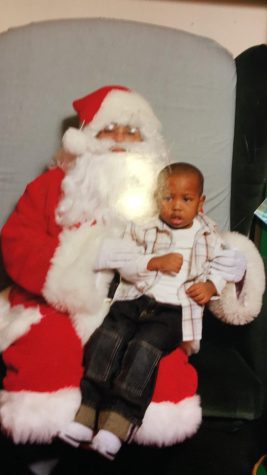 Jevonte Herron, staff writer
Jevonte Herron, Reporter
Jevonte grew up in Chicago, Illinois. He loves to play basketball and also loves to learn more about people, which makes interviewing...