Almost Maine, Almost auditions
The LCHS theater department is gearing up for their winter show, which will be a production called Almost Maine. Almost Maine was originally written by John Cariani in 2004.
"The cool thing about this play is all the acting roles are an equal size," one of the student directors, senior Sydney Schaefer, said. "It's not like most other shows we put on with leads, side characters, and an ensemble. Instead everyone who gets cast has fairly equal parts with their own scene and lines."
Almost Maine is a series of mini acts, or in other words, a combination of stories put together. 
"Mr. McGraw chose our shows for the year," another student director, senior Kathryn Blackwood, said. "I think he probably chose this one because it has a wide variety of roles, and allows us to have student directors."
The student directors include Schaefer, Blackwood, Lili Robles, and Cy Starr. Schaefer will be working on the lighting team as well. These students will choreograph scenes and come up with blocking, which refers to where the performers go on stage.
"I'm most excited about creating the lighting effects," Schaefer said. "We have a couple separate ideas on how to mimic the Northern Lights, which is a big theme of the show."
Auditions take place on November 29 and 30 at 4:30, and students can sign up using the QR code placed outside of the black box. More information can be found at the theater departments' instagram page @captains.playhouse.
"I'm super excited to be working behind the scenes," Blackwood said. "Up until now I've always been on stage."
Leave a Comment
About the Contributor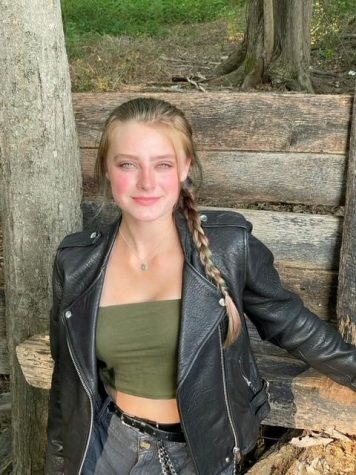 Olivia DeWan, editor-in-chief
Olivia DeWan is a senior, and this is her third year in Newspaper. She loves writing about musicians, sports, and influential students. She will be attending...