Pride Prom provides students a safe space
On May 15, Loudoun County High School organized its very own 'Pride Prom', an event designed for LGBTQIA+ students, home to both our own school as well as other schools in the county, who may not feel comfortable being their true selves at their school's official prom. 
English Teacher and GSRA club sponsor Caitlin McAteer was the main organizer for this year's Pride Prom alongside the help of Equality Loudoun. Equality Loudoun generously offered to fund the Pride Prom, as they have had involvement in the event in years past. "Part of what their mission is to support, and in this case financially," McAteer said.
Equality Loudoun provided the Loudoun County GSRA club with $500 in order to fund Pride Prom, however, they had only spent around $200 of that budget. With this money, they purchased an inflatable rainbow spiral arc which was placed at the entrance for the picture area of the event, as well as all of the other decorations planted within the gymnasium. 
Pride Prom has occurred previously in Loudoun County, but McAteer felt that the reason for this year's great anticipation was due to the lost connection over the past two years due to the COVID-19 pandemic. "Folks have been feeling the need for community and feeling the need for events," she said. "I thought one way to really regenerate that and to let people meet each other would be to have Pride Prom."
McAteer jumped at the opportunity to host Pride Prom when she had first heard about the event, and proved to be beyond spectacular at the job. "I love throwing parties," she said. "It's something that I'm good at, and so I thought, let's do this!"
McAteer also expressed the continuous support she received from Principal Michelle Luttrell when preparing for this year's Pride Prom. She describes Luttrell's support as a main contributor to her motivation throughout the task of setting up the event. "A party where everybody just feels like they're their best selves, is the best kind of party," McAteer said.
Leave a Comment
About the Contributor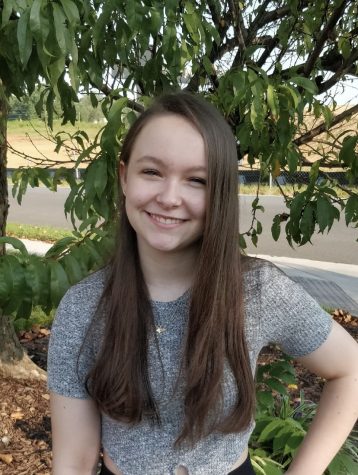 Alexis Shugars, staff writer
Alexis Shugars is a reporter for The County Chronicle, who's interested in writing about a variety of topics. This is her first year writing for the...