New Writing Center program offers help to students
Having trouble getting that hook perfect on a college essay that will completely determine your future? Or your thesis for an AP class that will decide your final grade? After five years of logistics and a whole COVID year away, County is introducing their new Writing Center. 
"Now more than ever I feel students need individual help and what an essay means," said Arlene Lewis, retired AP Language and honors English teacher. Lewis recently took on the job as a volunteer to attempt at getting a writing center ready for students after a year away. 
The writing center is a place where students can get help on any writing assignment, such as college and scholarship essays and preparation for writing SOLs. The long-term goal is to have the writing center be a class that students can take as an elective, but at the moment Lewis is helping to get the center started.
Prior to volunteering at the writing center, Lewis worked at County for 23 years before retiring last year and 45 years in total. 
As for more teachers instructing the class, according to Lewis, the plan in the future is to have the writing center be student taught and student led. Students will be able to take a training course to learn how to teach the class and help our Captains with their writing work. 
Lewis, who has been working with students for several weeks  on college essays, is now meeting with all students to work on their writing pieces. 
If you are interested in participating in the writing center, you can email Ms. Lewis at [email protected] and get more information. Students can find a signup sheet in the library where to schedule a meeting for Ms. Lewis or other teachers to revise your papers. 
For Lewis, volunteering to help students is a pleasure more than a chore. "In a way it's a very selfish reason. I do miss working with students, so this is my opportunity for ease in retirement, but still have the joy of working with students."
Leave a Comment
About the Contributor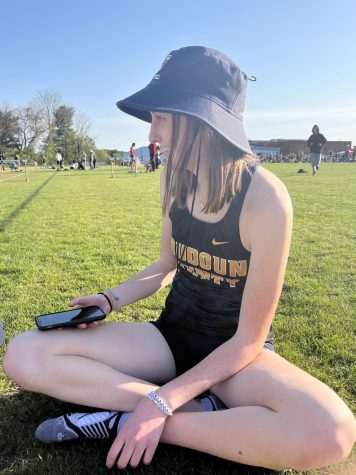 Cat Pizzarello, Managing Editor
Cat Pizzarello is a sophomore at Loudoun County High School. This is her second year working on the County Chronicle newspaper staff and she really enjoys...