Thanksgiving Moves Toward Normal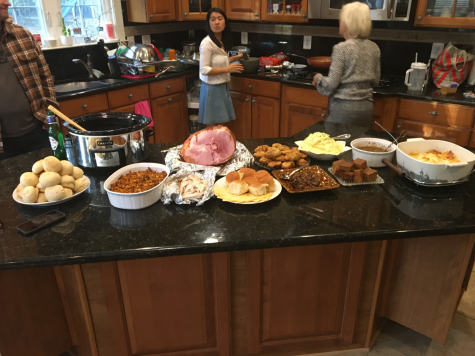 Stop-and-go traffic and inclement weather are infamous for hampering holiday travel. Last year, that list expanded to include restrictions and health risks surrounding COVID. But with a lower case count at the beginning of this holiday season, many were back in business as far as traveling for Thanksgiving, which is a popular time to spend time with family and friends, whether at home or out of town.
"I'm going over to my grandparents' house and eating a big meal as usual," freshman Cole Strickland said.
Junior Mia Rodgers also had plans to spend the day with family. "I'm going to my grandma's house and having dinner with my aunt and my cousins and my grandma," she said.
Both Strickland's and Rodgers' plans were a return to their normal: instead of their usual travel to see family, they stayed home last year because of COVID.
"We didn't have it last year," Strickland said, adding that he had a smaller holiday at his house instead.
Rodgers also made an exception to her usual tradition of traveling to eat with family. "We stayed home and got take out," she said.
For others, COVID didn't have much impact on their plans – for this year or last.
"We still had Thanksgiving," senior Aascharya Srinivasan said. Her plans were to have dinner at her aunt's house, but not with a large group of people. "Only half my family [celebrates Thanksgiving], so it's not really a big thing."
Sophomore Sienna Longendyke had plans to celebrate with friends as well as family over break. "I'm hanging out with my family and I have a couple 'friendsgivings' to go to," she said.
Due to COVID, Longendyke's gatherings were smaller last year, but she was still able to celebrate. "We had to have smaller Thanksgivings with less people," she said.
Mostly back to their usual celebrations this year, students had much to look forward to on their days off. Sophomore Nicholas Nanna was most excited about his cooking this year, part of his family's tradition.
"Everyone in the family cooks their own part of the meal, so we all come together to make the meal," he said.
Leave a Comment
About the Contributors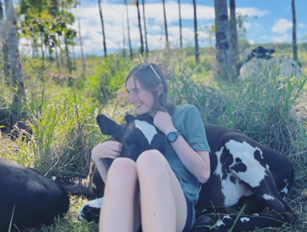 Cat Pizzarello, editor-in-chief
Cat Pizzarello is a senior at Loudoun County High School. This is her third year on The County Chronicle newspaper staff and she will be serving as an...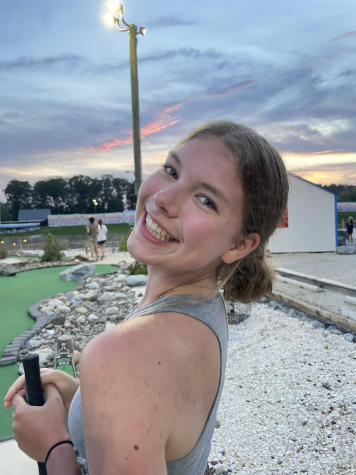 Evelyn Kuzminski, editor-in-chief
Evelyn Kuzminski is a senior at Loudoun County High School. In addition to two years as the layout editor and a staff writer, she serves this year as an...