STUDENT-RUN BUSINESS SETS CAREER PATH FOR THE FUTURE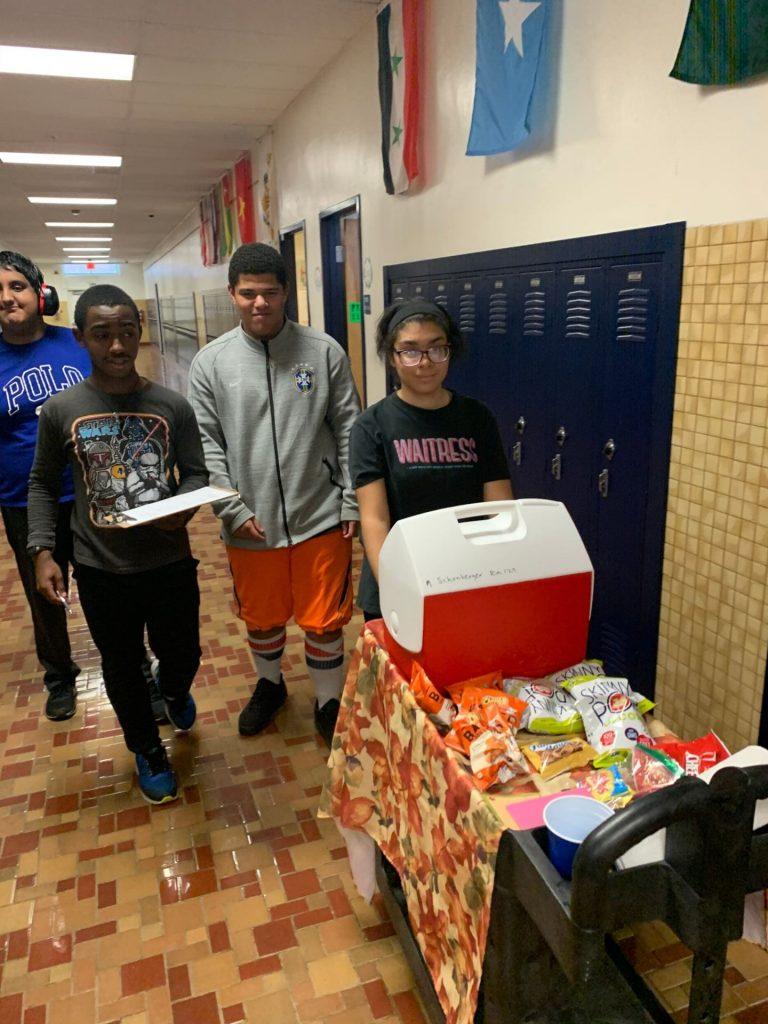 It's common for students to feel stressed about their future and what they will go on to accomplish in their life. Luckily for the students in Alyssa Casanova's Basic Skills School Business Class, they are well on their way to understanding the aspects and importance of businesses and how they are run.
During this past school year the students have put together a well-run business supporting and giving back to the teachers, called Gifts and Munch More. This operation not only teaches teens how businesses work, but it also is giving them social skills that they will use in their future jobs.
"It's a very nice job," sophomore Xavier Dickey said. "I am getting lots of experience for a position later in life, and I feel much more prepared being a part of this business."
The team prepares lots of pre-packaged food, thank you cards, drinks, and small gifts for their delivery every other Friday. Every other week a Google Doc is sent out to each staff member, and they can personally choose an item to order, or send a card to another worker in the school.
The food varies from sweets like cookies and chocolate pocky sticks, to crackers and many sorts of chip flavors. However, the personal gifts are all student-made, which is what adds a sentimental touch to the present. Each teacher can submit a customized message to include on the notecard. These cards can be made with a holiday theme, or can be a simple thank you letter.
On the day of the distribution, the students are all contributing and setting up for the big delivery right as the bell rings to start the block. "Ten minutes into the block we are scattered throughout the building working hard to deliver each special gift," Casanova stated.
The team begins the trip by taking the cart to the main office and then they work their way around the 100s and towards the gymnasium. This is then followed by the delivery in the library, and after they move to the classrooms on the upper level.
"We all take turns delivering each item, because it's key to share in businesses," senior Victoria Ramos said. "It's always very exciting when it's your turn. What I love about the business is that it allows us to spend time with our friends outside of the classroom."
"Gifts and Munch More teaches students important life skills, such as organization, executive functions, working with a team, and having strong social skills," Casanova stated. In addition, it also is building up friendships that will truly last each student a lifetime.
About the Contributor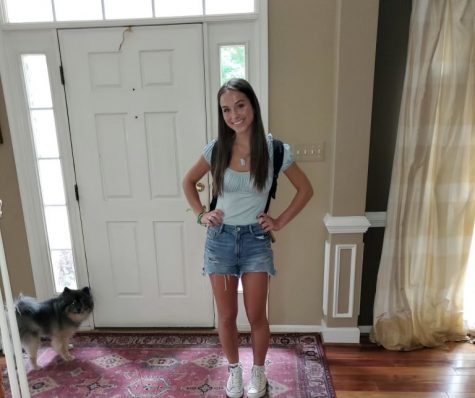 Michaela Scott, Editor in Chief
Michaela Scott is a twelfth grade student at Loudoun County High School, and is currently enrolled in her third year on the newspaper staff. This is her...