COMMUNITY INDEPENDENCE INSTRUCTION: STUDENTS DEVELOP REAL-LIFE SKILLS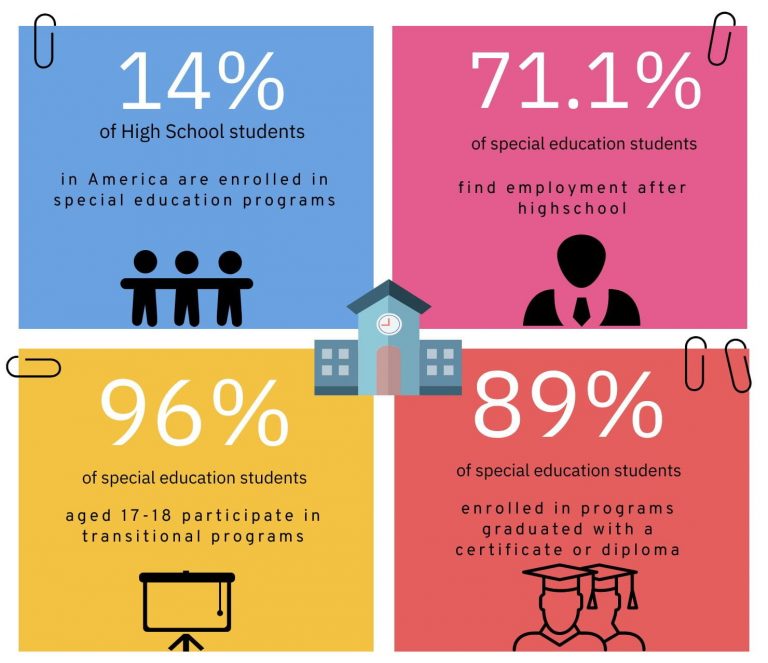 Opening boxes, stocking merchandise, and tagging items. These might seem like mundane tasks, but for students participating in LCHS's Community Independence Instruction program, completing these tasks is one step closer to finding success in their communities. Many students that have graduated out of the CII program have gone on to hold successful jobs around town.
"Empower ALL students to make meaningful contributions to the world with the skills necessary to do so through Community Independence Instruction." This is the goal of the LCPS Community Independence Instruction program (CII). Students graduating with an Applied Studies Diploma and students participating in the Virginia Alternate Assessment Program are eligible for the program, which aims to support student independence.
"What we try to achieve is to give some exposure to vocational skills, interacting with the community, life skills and solving problems," said teacher Madeline Lane. "My kids love doing vocational skills. The whole point of it is not the task itself, but the fact that they can be completed and repeated."
CII students participate in weekly activities that help with the transition from high school into their communities. "The LCPS recommendation for high school students and returning post-graduates is one to three times per week off-campus, and one to two times a week on campus," said teacher Martha Schonberger. "Life ready skills are taught in the classroom, then practiced, then generalized throughout the school and into our community."
CII lessons take place during school hours and follow a weekly schedule that gets pre-approved by the LCPS Transition Specialist every quarter. "For my quarterly planning purposes, my CII's follow a day of the week schedule as opposed to an A/B day schedule, as local businesses have no idea what an A/B day schedule means," said Schonberger. "So, for instance, this quarter we may go to one locale every Wednesday morning and another location every Tuesday afternoon."
CII lessons are built around seven core topics: Work-based learning, Personal Management/Independent Living, Academics, Communication/Social Competence, Community), Motor Skills and Self-determination/Self-advocacy. These lessons are approved by job coaches and transition teachers that provide support to students.
"For me, not all of my students go to every CII site every time. I match students with locations that compliment individual skill sets, vocational goals, academic goals, and communication goals," said Schonberger.
Aside from school activities, many local businesses also take part in CII. Some of these businesses include restaurants, horse stables, grocery stores, and retirement homes. "Currently, for example, LCHS is partnered with Mobile Hope, Costco, Rust Library, Catoctin Elementary School, Big Lots, Michaels, Ledo Pizza, Walgreens, Play It Again Sports, Giant as well as LCHS school-based cafeteria and library," said teacher Chelsea Eddy.
About the Contributor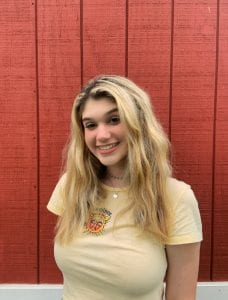 Olivia Zavadil, Managing Editor
Olivia Zavadil is a junior at LCHS, and is currently a Managing Editor on staff. Outside of school, she enjoys volleyball, photography and travel.