Stephanie Woshner's painting is selected to be displayed at The Museum of the Shenandoah Valley
Stephanie Woshner was chosen by the Shenandoah Art Council this year to have her painting displayed at The Museum of the Shenandoah Valley in Winchester.
Woshner had previously known about Artscape, Baltimore's largest annual arts festival, and has even had former students submit work of their own. Woshner was reminded of the project by a Facebook post. "It was always something that I wanted to enter but never really took advantage of the opportunity for one reason or another," she explained. "I saw the post and decided that this was the year."
Woshner admits that the application process for Artscape was "surprisingly easy." She was required to complete an online form, write an artist statement, send a photo of her piece, and finally pay an entrance fee.
From April 19th to April 24th, Woshner's watercolor painting will be on display at The Museum of the Shenandoah Valley in Winchester. Following that, the painting will be photographed and printed on a banner. This banner will be hung on a lamppost on the Old Town Walking Mall in downtown Winchester. It will be hung in July, and remain there for a year.
Woshner was very excited to hear the news that her work had been selected. "It has always been on my bucket list," she said. Although she is thrilled to be accepted, Woshner admits that "I didn't know what to expect. I just wanted to try and see what happened," she said.
The painting titled "Grandpap's Garden" took about three weeks for Woshner to complete. It was originally completed for a watercolor class she was taking in order to obtain her teaching license recertification. A big inspiration for Woshner's painting was a picture she had taken a photo of chili peppers growing in her father-in-law's garden. "The color and light of the peppers in the garden were what drew me to paint it," said Woshner.
Some other art related activities that Woshner has participated in include paint nights as fundraisers and occasionally being hired to paint a pet or a family member. She says that she'd like to work as a professional artist once she retires from teaching and adds that date is far away. "Right now, my main art media are my students," said Woshner. "I mold and shape them into future artists."
About the Contributor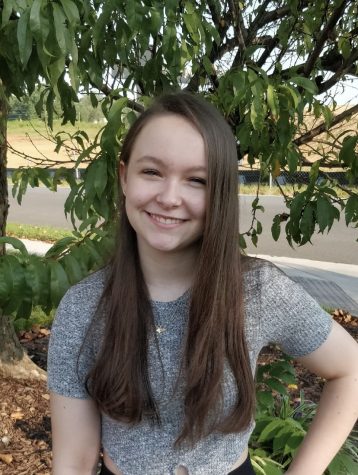 Alexis Shugars, staff writer
Alexis Shugars is a reporter for The County Chronicle, who's interested in writing about a variety of topics. This is her first year writing for the...