School Nurse, District Prepare for Hybrid Learning
When and how students return to school is currently a large and controversial topic. Often it's heard what the parents and students' thoughts are on this topic, but how would it feel being the school nurse?
Shannon Nerantzis, nurse at Loudoun County High School, is making sure to follow all mitigation policies to accommodate for the small number of students who have been participating in hybrid learning since October 13, and students coming into the building for activities.
A new "Care Room" at LCHS was made with the purpose of assessing students who reported having possible symptoms of COVID-19. There are two care rooms located in the building, the primary one being next to the Health Office.
"I am in the Health office during the day until a student with symptoms is brought to the care room," wrote Nerantzis. "There is a Care Room Monitor (CRM) who is an agency employee who will check students who are brought into the Care Room." Loudoun County High School is yet to have a Care Room Monitor because so few students have been in the building. The school will have one once in person classes continue.
To ensure social distancing, only three students and the Care Room Monitor will be able to be in the room at the same time.
In the case of a student contracting COVID-19, contact tracing must be done in order to see who would be the student's close contacts. According to Nerantzis, a close contact is anyone who is less than six feet away from said student for longer than fifteen minutes, in a twenty-four hour period from them contracting COVID-19. "All close contacts must self-quarantine for 14 days even if they have a negative COVID test," Nerantzis wrote. "Staff members who contract COVID-19 report this to the Principal who investigates any close contacts that the staff member may have had at school."
Parents will receive a mandatory daily symptom survey for their children. The parent can also indicate that the survey be sent to the student via text if they prefer. If this survey isn't completed, the student will be prohibited from entering the building.
Up to now, temperature checks have been done on every student and visitor that enter, as the numbers have been manageable. Once hybrid learning goes into effect, temperature checks will only be conducted on every fifth student as they enter the building.
Many things will be impacted by more students returning, and anticipation to change is needed. "I think we will need to remain flexible as things change and as we learn more about the virus," wrote Nerantzis.
Neranzis says that she only has one main worry when it comes to students transitioning to in-person instruction. "My concern is just having students physically distanced throughout the day," she said. "We are wired to want to be closer to someone when in conversation."
Overall however, Neranzis is not worried about students making this transition. "Schools are not superspreaders," she wrote. "At the high school level, students spread COVID-19 more than elementary students, but nowhere to the extent of spread in the community."
About the Contributor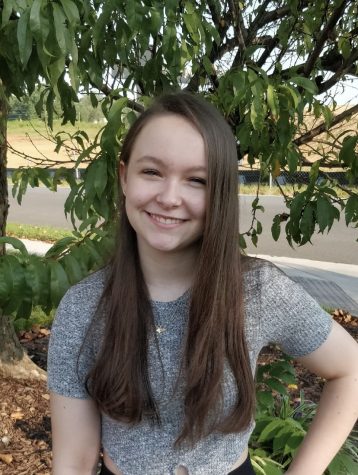 Alexis Shugars, staff writer
Alexis Shugars is a reporter for The County Chronicle, who's interested in writing about a variety of topics. This is her first year writing for the...