Nineteen seniors from the class of 2021 recognized for academic achievements
On December 10, nineteen seniors from the class of 2021 were honored by LCPS for ranking in the top five percent of their class academically for the first three years of their high school career.
"I was really proud to have made the top five percent," said senior Caroline Curtin.
"All my hard work paid off!"
During traditional school years, these students are recognized at a banquet at the end of the year, with additional recognition for National Merit Scholarship semifinalists, awarded when a student scores in the top one percent on the SAT.
This is an incredible honor to achieve, and it's one that is celebrated.
At the Excellence in Education Banquet, seniors and their families are honored with dinner and a presentation, and are accompanied by a teacher of their choice.
This year, due to COVID, the banquet was not held because of safety concerns and governor's orders.
"I had a feeling there wouldn't be a banquet this year," said Curtin. "I'm most disappointed that I am not able to invite and honor the teacher who has made the biggest impact on me and my life."
LCPS has been honoring the accomplishments of these students through Facebook posts, recognizing the students from Loudoun County along with students from other high schools.
Though it's not as close to the excitement that the banquet held, it is still a way of congratulating the hard working students.
Along with Curtin, the other eighteen seniors from Loudoun County honored are as follows.
Andrew W. Abbott, Zara A. Ashford, Jackson W. Chinn, Aidan K. Cranfield, Joshua G. Daniel, Adin J. Freese, Christian W. Giannos, Erick E. Gonzalez Jr., Sejal Gupta, Cole Howard, Sarah E. Jimenez, Antia R. Kau, Madeline D. Reece, Elizabeth S. Sellers, Maseel A. Shah, Cameron F. Suttie, David R. Taliaferro, and Samantha K. Welstead.
Curtin now gets to take the next steps in her life with this honor to her name.
"I'm most excited to see where I end up," she said. "I can't wait to make an impact in my college community."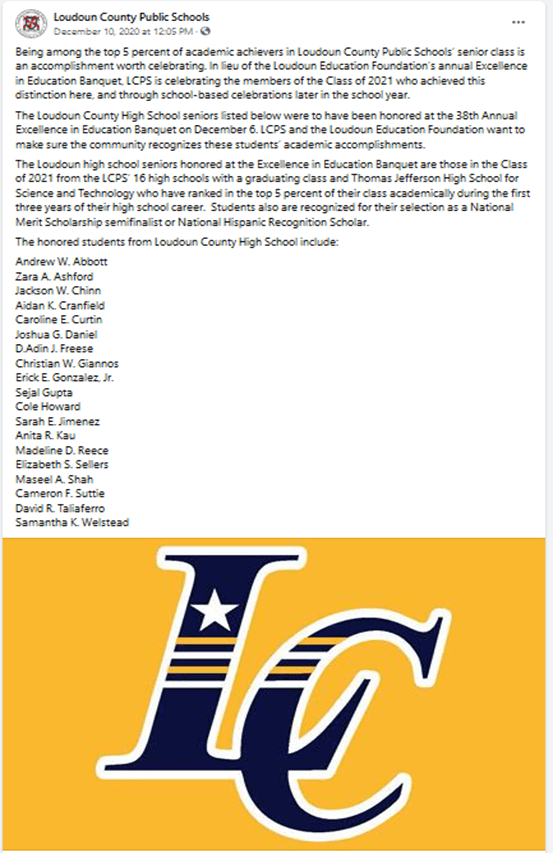 About the Contributor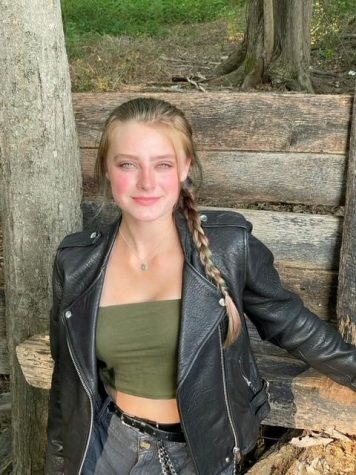 Olivia DeWan, editor-in-chief
Olivia DeWan is a senior, and this is her third year in Newspaper. She loves writing about musicians, sports, and influential students. She will be attending...