Wrestlers complete another successful season finishing with a state winner and a state runner up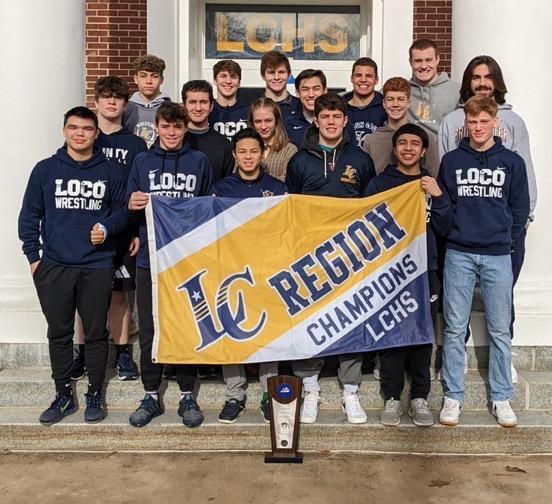 The team finished first in districts and regions and had 14 wrestlers punch their spots to the state tournament in various weight classes. At states they placed seventh as a team.
Luke Roberts finished again as the state champion with a season record of 27-0. Even though he won, he was not pleased with his performance. 
"I dealt with a major injury (congenital vertebrae irregularity) which made it very hard to wrestle and lift in practice," Roberts said. "I won states but I would have done better if I was healthy, it's still disappointing to me a month after states."
Roberts credits his wins to his workouts, which help him also prepare his college career since he's committed to The University of Virginia for wrestling. 
"To prepare for the off-season and mostly college, I've been lifting in the mornings and practicing with my club team at night after my practices. I train grip, strength and core," Roberts said.
Roberts' favorite moment was his team winning the regular season title especially since all the current seniors have been working since freshman year.
"Everyone on the team was so happy, but more so the seniors, knowing we started and ended in a successful season from being freshmen to seniors was a great feeling," said Roberts.
Roberts also enjoys watching his teammates' work payoff when one of his teammates, Troy Chong won districts in his weight class at 132.
"Troy hung at 132 is one of the hardest workers in the room and always willing to consume knowledge," Roberts said. "It was a super cool moment to see all of that hard work come to fruition."
Bryson Rios came up short as repeating as a state champion due to multiple injuries, but he still finished as runner up.
Bryson tore the left LCL on his knee at the Region 4C finals, only five days before states. "States was my last ride so I was definitely finishing that," Bryson said. "I wrestled with two torn LCLs at states, and unfortunately came up a little short in the finals."
Off season is very important according to Rios, and has shaped him into the  wrestler he is today.
"Off-season training is the most important thing to becoming a better wrestler during the season," Rios said. "Off season training is what made my wrestling skills take off, especially going out of state to wrestle in tournaments against the best kids in the country."
Rios' favorite moment of the season was wrestling in a tournament called Beast of the East for the first time.
"Every match was tough and I wrestled some nationally ranked and good kids for other states like PA and Jersey," Rios said.
After all the injuries he's been through he was glad to be able to snag a spot in the state finals once again.
"My state semifinal match was my favorite match of the season because I was so hyped to go back to the state finals for my third straight year, even with all the injuries I was dealing with," Rios said. 
Even though he was out injured for a while, senior Kylan Dagstani still worked his way back to place at states.
"I have been injured a lot this season, I had a torn meniscus, which kept me out for a while,"Dagstani said
Dagstani put in a lot of work this season and a lot of training.
"I train non-stop, I go to Ohio for wrestling like four times a week, "Dagstani said. "I try to find places that will challenge me so it exposes my bad habits or things I need to work on."
Wrestling is about your confidence and how much work you really put in, Dagstani said.
"The more work you put in the more confident you are. Wrestling is really based on how much you want the win," Dagstani said." How hard you'll work for it, if you don't put in the work it will show."
According to Roberts, wrestling is the most competitive sport.
"However I viewed other sports–their practices, games, injuries, mentality, strength training, and conditioning," Roberts said. "Wrestling is far more challenging in every aspect even at just the high school level."
Leave a Comment
About the Contributor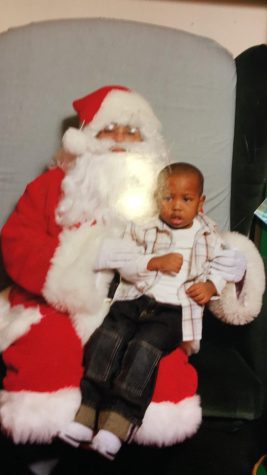 Jevonte Herron, staff writer
Jevonte Herron, Reporter
Jevonte grew up in Chicago, Illinois. He loves to play basketball and also loves to learn more about people, which makes interviewing...