Students Call For Change In Outrage When School Board Covered Up A Case Of Sexual Assault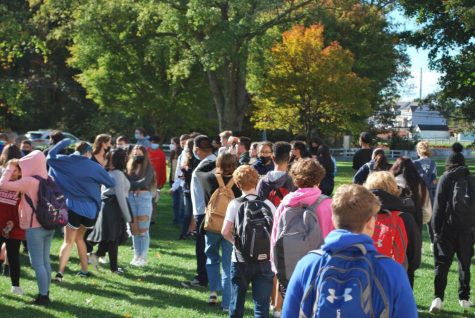 On October 26, students at Loudoun County High School partook in a peaceful walkout protesting the School Board's protesting what many believe to be the school board's mishandling of a case of sexual assault.
The week before the protest a story was trending all over social media, including national news.
On June 22, a man named Scott Smith was arrested from a School Board meeting. According to the Loudoun Now, he'd been swearing at another parent and when things started to get more physical, he was removed from the meeting.
We later learned that on May 28, Smith's ninth-grade daughter was sexually assaulted in a school bathroom by a boy wearing a skirt.
The School Board Superintendent Scott Ziegler announced in a School Board meeting in June that there was "no record of assaults occurring in our restrooms", and brushed the issue aside.
Meanwhile, the boy who assaulted Smith's daughter was quickly transferred to a second school, Broad Run.
There he attacked another girl on October 6.
However, the assault on Smith's daughter was not publicized until the Broad Run case of sexual assault.
It was the fact that five months passed by without justice for Smith's daughter, or action on the School Board's behalf, that had students demanding change.
The protest was held in the morning towards the end of the first period. Loudoun County students were directed to the front lawn where they remained for ten minutes.
"Loudoun County Public Schools met with all principals to discuss uniform expectations to safely support our students and staff interested in participating in the walkout," Loudoun County principal Michelle Luttrell said. "All schools needed to select a space and ten-minute timeframe for the walkout to occur."
At the protest there was a crowd of both boys and girls, mainly upperclassmen, who harbored strong feelings about the topic of transgender students.
"Many students are using this as an excuse to be transphobic and hateful," junior Jada Venson said. "But literally, the fact of the matter is some girl was hurt and it was covered."
As the student was wearing a skirt, claiming to be genderfluid, many parents on social media were calling for the School Board to repeal the new policies on transgender students and school bathrooms, but students at Loudoun County wanted to make sure people knew the protest was held was only to support the survivors.
"This is not for the point of trans students, this is for the point of the county covering up sexuall assult," senior Gracie Hawkins said passionately.
When asked, both Venson and Hawkins confirmed that they were at the protest to promote awareness of sexual assault and to provide support for the assault survivors.
"It will show that they are not alone," senior Morgan Kitchen said.
Students were not only at the protest to support the girls, but also to call out the School Board.
"Hopefully the walkout will promote some changes in the School Board," junior Stewart McGuinness said. "What they did is inexcusable."
Many Captains seemed to be in agreement.
"I think what the School Board did was really messed up about hiding the whole situation," junior Alyna Jasin said. "I also think that if they know a lot of kids are protesting it they will resign, because they should resign."
Like Loudoun County, other high schools such as Briar Woods and Board Run held walkouts with the end goal of supporting the survivors, and spreading awareness about sexual assault.
At Broad Run, the students started chanting "Loudoun County protects rapists."
"This is disgusting and should not be happening in our schools," Jasin said. "Girls should be able to feel safe going to the bathroom during school."
The story caught fire again and was featured all across the country in news networks such as Fox News, 4 Washington, and the Washington Examiner.
Students are getting the publicity they wanted, and are holding onto the hope that their efforts will bring change, and some of them are even taking the matter into their own hands.
Senior Elisheva Desser spoke about the Educational Freedom Dispute at Patrick Henry College on October 28. In her opening speech, she spoke impassionedly about the attacks on the two girls, and to further show her support, also attended the walkout.
"I shared what it's like to be a student with the politicized culture we live in when cases like this should just be a humanitarian issue," Desser said. "There shouldn't be an agenda, there shouldn't be a debate, what happened to those girls were facts and there was no response."
In attendance at the event were politicians and adults who have major influence on matters such as this.
"It was amazing to see their response," Desser said. "They were angry, and they wanted to do anything they could to help. That's why speaking out is so important, you never know who could be listening and how they can help, and you never know who you could inspire."
Like Jasin and McGuinness, Desser had a strong belief that her actions would make a difference.
"I'm hoping the walkout will spread awareness about the tragedies that occurred and show the School Board that we aren't taking this lightly," Desser said. "If enough schools and kids do it, we could really make that case a priority when it should've been from the second it happened."
While some students chose not to get involved, most are actively calling for justice and will continue to do so until they are heard.
"This is just one case, we don't know how many other cases they have covered up," McGuinness said. "Some people may be afraid to speak out, and we don't know how many other schools it happened at."
Their hard work finally paid off.
"In recent weeks, we have been asked many questions about our handling of allegations of student sexual misconduct at Stone Bridge and Broad Run high schools.
We believe we have followed all mandatory reporting protocols and aided law enforcement to the fullest extent allowed in all investigations regarding these matters. We acknowledge that these matters need to be fully reviewed," Dr. Ziegler said. "Consequently, and with full support of the School Board, Loudoun County Public Schools hired Blankingship & Keith, P.C. on October 28, 2021 to conduct an independent review of these incidents. Please know that this independent review is only one step in moving forward to help heal our school community. We will keep you up-to-date about the steps we take and the progress we make. Together, we believe we can make our schools a safer, more nurturing environment for every student."
This was one victorious moment to all the protesters and the assault survivors.
"I am proud of our students for showing their support by participating in the walkout," Luttrell said. "It is imperative that we use our voices and presence, with respect, to stand for and behind justice and needed change."
Leave a Comment
About the Contributors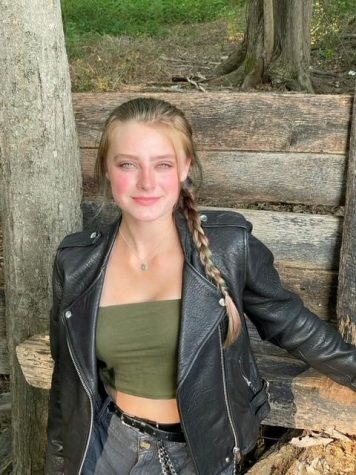 Olivia DeWan, editor-in-chief
Olivia DeWan is a senior, and this is her third year in Newspaper. She loves writing about musicians, sports, and influential students. She will be attending...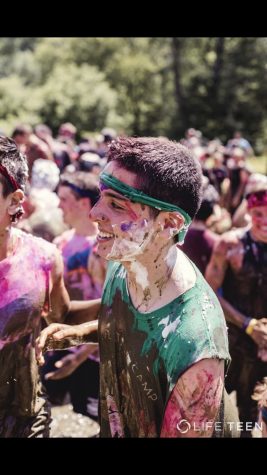 Lorenzo Salas, staff writer
Lorenzo Salas was born in Winchester while the rest of his family was born in Chile. His favorite pastimes
include playing video games, reading graphic...