ESCAPING TO LEARN: LIBRARIAN CREATES ENGAGING ESCAPE BOXES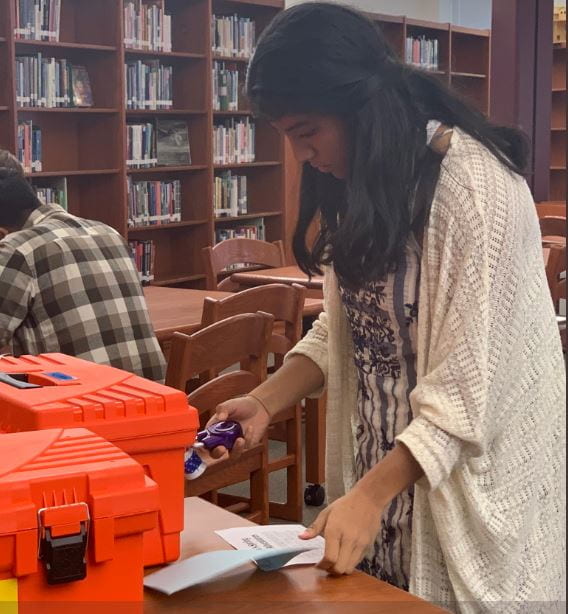 Stressful tests, agonizing worksheets, and long lectures can all contribute to a bleak classroom environment, and take the fun out of learning. Students yearn for engaging and fun lessons that keep the school day interesting. This is where librarian Christina Burge comes in.
Burge has implemented an activity based on the popular "escape rooms," in which students must solve problems based on current areas of study. They use the answers to the problems to open several different types of locks. Working in teams, the students must solve all the challenges within an allotted time.
Starting early this year, Burge began running escape boxes in the library to help enrich student learning. "I wanted to bring something new to the library since I'm new, and get people down here for different reasons," said Burge.
"It's a great way to get students to engage in valuable, fun learning activities outside the classroom," said teacher Rick Ricci. Ricci had his CAMPUS classes complete an escape box activity on Edgar Allan Poe and on cyber security as a way to build the class as a team.
The boxes are aimed to target students' critical thinking and problem-solving skills. "For the activities, my main goal is that it's just a fun, engaging learning activity where the students have the ability to learn the content in a different way," said Burge.
"I know that escape boxes are trending right now especially in the libraries," said Burge. "I love putting together puzzles, and it's like a puzzle."
Burge tailors each box to the class that is participating in the activity and builds each activity to benefit students. The boxes highlight communication and teamwork skills along with problem-solving strategies.
"I saw the value in this fun problem-solving activity as one way to get the new CAMPUS students and returning students to get to know each other better," said Ricci.
The boxes can take up to three days to prepare and are filled with class-specific content. Burge uses Adobe Photoshop and Adobe Illustrator to modify and customize each box. She aims to host one to two sessions a month. So far, the classes that have participated include cybersecurity, CAMPUS, AP English and personal finance.
"I would recommend that teachers talk to Mrs. Burge in order to see how they could fit escape boxes into their curricula," said Ricci. "It's a great way to get students to engage in a valuable, fun learning activity outside the classroom. Students should be developing their soft skills, and an escape box is a way to help with that."
About the Contributor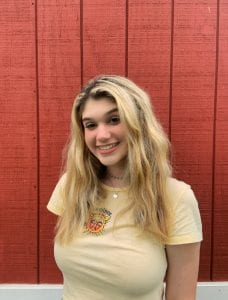 Olivia Zavadil, Managing Editor
Olivia Zavadil is a junior at LCHS, and is currently a Managing Editor on staff. Outside of school, she enjoys volleyball, photography and travel.