What are our Captains favorite stores in Downtown Leesburg?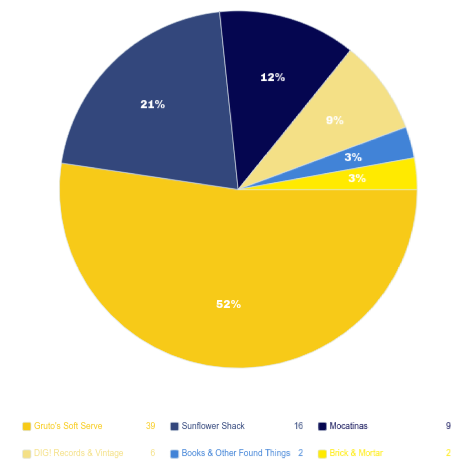 With its bubble-gum pink interior, friendly staff, and exquisite selection of soft serve flavors, cones and toppings, it's no wonder Gruto's is the winner of best shop downtown. Just minutes from campus, Downtown Leesburg is a favorite hangout for Captains and their families. 
Loudoun County students were surveyed to see what their favorite shop is Downtown Leesburg and overwhelmingly, Grutos Soft Serve was the winner. Outside of school, sports, and clubs some of our Captains visit Downtown Leesburg with their friends.
Leesburg was established in 1758, and since then Downtown Leesburg has evolved and grown. Now there are over 20 different shops, some old and some new, for people to visit and shop. Our winning downtown Leesburg shop, Gruto's, opened in 2018, but Gruto's Soft Serve has been a business since 2007. 
"…They have awesome ice cream and really nice employees," freshman Molly Graham said. Gruto's welcomes every customer and a "see you tomorrow" when you leave.  
"It has the best ice cream ever," freshman Joshua Taylor said. Gruto's offers a variety of flavors including classics like chocolate and vanilla, and some of our students' favorites like banana and raspberry. 
Although Gruto's was the typical favorite, the Sunflower Shack was a close second. The Sunflower Shack is an old-fashioned candy and soda pop gift shop in downtown Leesburg. 
"It has a good vibe to it and has fun items," sophomore Finleigh Roscoe said. Along with candy and sodas, the Sunflower Shack also sells jewelry, stickers, home decor, games, local art and other knick-knacks. 
Some of our students' other top picks include our local record store, DIG!, and Mocatinas, a gourmet sweets shop. Both of these shops are fairly new to the downtown area, but they are some of our students' favorites.
"I like the decorations, old records, and upstairs with vintage clothes," sophomore Ava Pietrzak said of DIG!, which is owned by sophomore Sienna Longendyke's aunt and uncle. 
Freshman Abi Long described Mocatina's as having "Good ice cream and a very happy environment." Along with ice cream, Mocatina's sells local sodas, gourmet cotton candy and their famous macaroons. 
Other student favorites are Brick & Mortar, Books & Other Found Things, and Black Shutter Antiques. Sophomore Katherine Garvey compared the local antique store to "Narnia" because of how small it looks on the outside, but how easily you can get lost in its many rooms. 
Students were also asked if they thought Downtown Leesburg has improved in the past years and most believe that it has, but many were quite unsure. Freshman Will Senge was thoroughly disappointed that Bites is gone, a grilled cheese restaurant that went out of business. 
Downtown Leesburg will continue to be a place that our students enjoy visiting from time to time. What is your favorite shop in Downtown Leesburg? Tweet your response to https://twitter.com/countychronicle
Leave a Comment
About the Contributor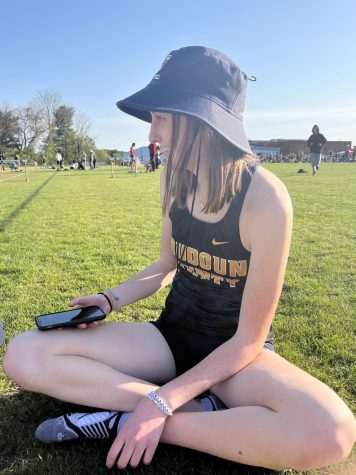 Cat Pizzarello, Managing Editor
Cat Pizzarello is a sophomore at Loudoun County High School. This is her second year working on the County Chronicle newspaper staff and she really enjoys...