Life returning to normal? Shops begin to open with fewer restrictions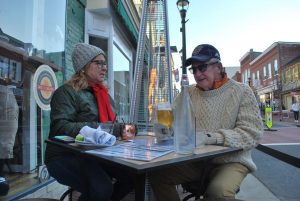 With the 2020 pandemic, businesses like stores and restaurants were greatly affected by the lack of customers and the general lifelessness of shopping areas. Governor's orders and local restrictions changed over the course of the pandemic, impacting businesses' ability to attract customers. Now that people are getting vaccinated and statewide restrictions are being lifted, it's becoming safer for people to return to shopping.
With life slowly returning to normalcy, some local businesses are reopening up stores and allowing more customers inside without masks for those who have been vaccinated.
"I am very happy with restaurants opening back up and I think we as Americans should be ready to move on from this," said Paul Zangos, owner of Tarbenders in downtown Leesburg.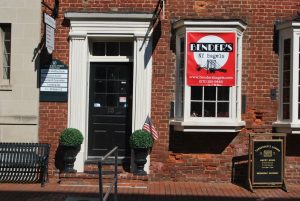 "My idea for the place was to create a speakeasy that in the front looked like a bagel shop was a bar. I really liked the speakeasy and roaring 20s aesthetic," said Zangos.
The appeal of such a restaurant is in-person dining, something that was not always possible with the pandemic. "I really missed people and having them here to throw events and parties," Zangos said. "Business was also really bad and this was the toughest year for my business."
With COVID, some towns have been really torn on the pandemic due to people not being able to interact and host events.
"I think the town has done a really great job though with precautions." Zangos was referring to Virginas guidelines with COVID for example with Phase one opening in which only 10 people were allowed for in person dining and they could allow outdoor dining at 50% capacity. As the months went on the government slowly eased up on these restrictions.
Not all businesses were impacted equally. Lauren King, a worker at the Sunflower Shack which is a gift shop that sells a variety of food and trinkets, said "We never closed down once and our store was still pretty busy because of online orders," King said. "We are really happy that stores are opening back up as we missed the people who came into our shop," King said.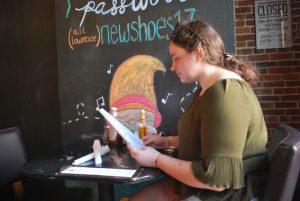 With the pandemic ending it is nice for shops to have their vitality back and their people in stores shopping. It's been so nice that Giana Ferraiolo, a patron of SHOES shared input when interviewed. "During winter break I couldn't come up with things to do that were Covid safe." said Ferraiolo. "I really took hanging out with people for granted." Ferraiolo also showed some concern about the sudden reopening of stores. "I believe more restaurants should require masks." Said Ferraiolo ."I think it's time to open up more. If we can do it safely then we definitely should." Whatever the future holds one thing is for sure, people are excited to go back to normal.
About the Contributor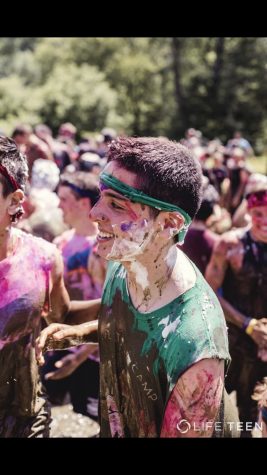 Lorenzo Salas, staff writer
Lorenzo Salas was born in Winchester while the rest of his family was born in Chile. His favorite pastimes
include playing video games, reading graphic...