Officer Buracker, school resource officer, officially retires as a police officer
Jevonte Herron | Sports Writer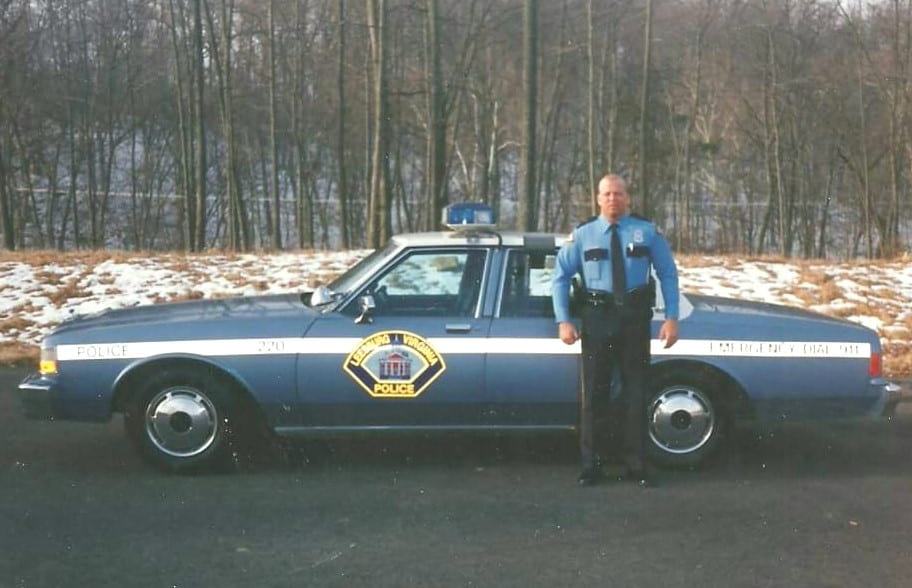 Officer Michael Buracker seems to have been destined to be a policeman.
Young Buracker looked up to his older brother, who was an officer before him. "I have a brother who's my mentor, he's 15 years older than I am," Buracker said. "As a young man at eight years old, I see my brother wear the uniform and drive off in his police car." It was at that point that Buracker realized, "I want to be a police officer when I grow up."
After having achieved that dream, Buracker rang in the new year by retiring. In his 29 years, Buracker has had several highlights as a police officer, but among the experiences that stand out to him are his time in criminal investigation and working as a narcotics detective and a patrol sergeant. For twenty years, he worked as part of the crash reconstruction team, reconstructing scenes of accidents.
Even though Buracker enjoyed his career as a police officer, he admits that it does come with being scared sometimes. "Our heart rate or blood pressure goes up," Buracker said. "We always take that risk. We pray every day that we're able to go home at the end of our shift."
Buracker's accomplishments are apparent in his receipt of several awards, such as the Meritorious Service Award from the Town of Leesburg, the DUI MADD award, the Life Saving award, and the Safe Driving award from Leesburg Police Department.
Despite these awards, for Buracker the highlight of his career came in the last few years. "The highlight of my career has been here at Loudoun County High School, as a school resource officer for the last four years," he said.
Buracker said that he has met a lot of new people at the school and he had a good time building positive relationships with students and staff members. He has enjoyed his time in the school, "Whether it's giving to kids fist bumps going down the hallways, seeing the smile on their faces, participants going into the classrooms," he said. "I like the interaction with the children."
Buracker was also assigned to Catoctin Elementary School, where he established relationships with students. "He has reached out into the Leesburg community where he has become a recognized figure of kindness," said Peggy Moats, the library assistant at Catoctin Elementary.
Last year in October, Buracker helped start a program to take students that are less fortunate and have a good holiday. Buracker worked with the school counseling department to come up with two or three students that are in need of help and take them grocery and gift shopping. Buracker raised over $1,000 with staff members at the school to take three students shopping for Christmas and groceries, according to Buracker.
In addition to collecting donations of Target gift cards, Buracker reached out to the families of the students he helped. "With my contacts in the town of Leesburg I was able to get a local jewelry store to donate a necklace for their moms, and also a candle workbook," Buracker said. "We were able to wrap the presents so these young men would have presents to open up on Christmas morning."
It was different for Buracker making it his first time working at a school but he made it work the same as he did with his other assignments.
Buracker seems to have a talent for working with those who struggle, as he seems most able to help them. According to Buracker, it is easy to help most of them because he went through similar problems as they went through or are going through. He thinks his stories will encourage them to change like he did. "Me as a young man, I was in the same shoes as they are," Buracker said. "I've helped and still help them."
Earned through decades of service, Buracker will enjoy his time being a retired officer. He plans to go to the gym and golf often. If he stays in Virginia, he plans to visit Loudoun County High School, where he may continue presenting his presentation for health classes. He has even considered becoming a substitute teacher. "It's a bittersweet moment for my career to be retired but it's best for me and my family at this point in time in my career to enjoy things in life that I haven't done," Buracker said.
Peggy Moats, who works at Catoctin Elementary School, recalls the positive impact Buracker has had on her elementary students. She remembers an anecdote in which Officer Buracker was "parked at a local store and a little face appeared in the window of his cruiser." The boy thanked Buracker for his service, and Buracker, taken aback, "got out of the cruiser to shake [the boy's] hand." In those kinds of interactions, "a positive influence was made, the children were able to see a policeman in a positive light and one they will hopefully remember," Moats said.
Jessica Harden, a security officer at County, also recalls the positive impact Buracker had on not just students but the adults in the building as well. "Official Buracker was always willing to help students, staff and teachers in any way he could , while we worked well together in the security office. I mostly enjoyed seeing students drop by to say hello to him and grab candy off his desk. He was very personable and cared greatly for the LCHS family," Harden said.
About the Contributor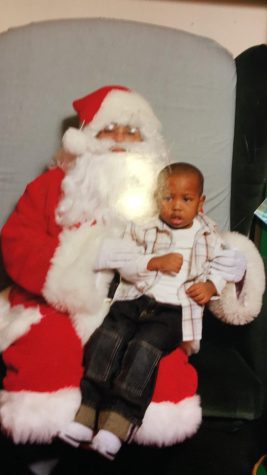 Jevonte Herron, staff writer
Jevonte Herron, Reporter
Jevonte grew up in Chicago, Illinois. He loves to play basketball and also loves to learn more about people, which makes interviewing...