Pandemic Changes Thanksgiving Celebrations
Thanksgiving is usually celebrated with family, but this year the pandemic made that far more difficult. With several states imposing restrictions on social gatherings, many Captains scaled down celebrations, celebrated virtually, or changed traditions.
"We're just staying home and having a small meal," said Emily Yasko, a senior at LCHS. "The pandemic definitely changed our usual plans. Usually we go to visit family in Pennsylvania for Thanksgiving and have a big turkey with lots of family. But because of COVID everybody is really hesitant to meet up and ultimately we decided not to do that this year."
Junior Chase Breda also cancelled travel plans. "For this Thanksgiving I was supposed to go to New York to visit family but can't due to Covid. I will be practicing Thanksgiving this year with my close family instead which should still be fun."
Many people met up with fewer family members than normal due to pandemic restrictions. "We are planning to still make some family traditional food, however, it will only be us four. Friends and extended family would not be attending because of the pandemic," junior Sarah Charah said.
Junior Sarah Moshrefi had a similar plan. "We were initially going to invite my aunts, uncles, and cousins but to keep it on the safer side, it's just going to be me, my mom, dad, and brother," she said.
Other people are moving their celebrations outdoors for safety. "We are having our Thanksgiving dinner on our screened-in porch," said English teacher Arlene Lewis. "We bought one of the heaters restaurants use for outdoor dining. We tried it out this week. With jackets on and blankets around our legs, it was really surprisingly pleasant. Thanksgiving is actually supposed to be pretty mild, so I think we will be fine having dinner with our son, his wife, and our little granddaughter."
Freshman Cat Pizzarello also celebrated outside. "My family and I had a picnic outside with my grandparents and we ate traditional Thanksgiving food, while playing fun thanksgiving games and listening to music," she said.
About the Contributor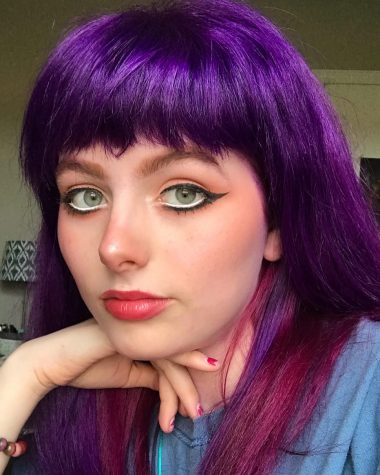 Summer Orledge, staff writer
Summer Orledge is a senior at LCHS who spends her spare time procrastinating, writing speculative fiction, creating visual art, and cuddling with her...