Leesburg's Environmental Advisory Commission brings awareness and activism to town residents
For many years, the Town of Leesburg has made an effort to promote environmentally friendly practices. The Environmental Advisory Commission was created to act in an advisory capacity to the Town Council as well as working as a liaison between other town commissions and staff to promote environmental issues.
The committee also creates awareness, and as commission member Diana Glick says, it "inspires community participation," with clean-up events, social media posts, the Leesburg Flower & Garden Festival, Keep Leesburg Beautiful, and other outreach activities.
Right now, the focus on the committee is centered around litter clean-up, energy conservation, improved recycling and sustainable landscaping. 
Currently the commission is running a myriad of programs to address these issues, including litter pick-up events, and working to increase participation in them by the general public, and also implementing an Energy Conservation and Management Plan with the town's new Sustainability Manager, which includes a push towards electric vehicles, charging stations, and solar power use. 
Partnering with the Tree Commission, the Environmental Advisory Commission has also begun a tree planting initiative, which also supports their push to promote sustainable landscaping.
Still, the commision is pushing for more. Currently their biggest focus is seeking volunteers for the Keep Leesburg Beautifuls spring event. 
For students wanting to get involved in the town's environmental efforts, Glick says participation in this event is the best way. Included below is the link to sign-up.
A push for more educational outreach on recycling, targeting both the town government and the general public, is another current goal. 
In an effort to learn more about what is actually happening to the town's recycling, several Environmental Advisory Commission members, town council members, and town staff recently visited a material recovery facility. 
The commission is also working on a public education campaign to eliminate plastic bag and plastic film from the recycling stream and to prevent "wish-cycling," a term Glick explained to mean, "residents placing items that are not recyclable into their bins that they hope are recyclable, thereby contaminating recyclables."
Too often, getting attention for these education campaigns and getting the entire community involved are difficult aspects of the Environmental Advisory Commission's job, according to Glick, but the commission is always looking for events they can use to distribute information and gain interest in environmentally friendly practices.
"Public education and participation is a big part of building an environmentally friendly community, which is why we are focusing on increased participation in our Keep Leesburg Beautiful litter pickup events and distributing educational materials about proper recycling practices at the Leesburg Flower and Garden Festival," Glick said. 
Glick specializes in this aspect of  the commission. With her background in communications she has worked mainly on public education materials since joining the commission in February. 
"We all leverage our own expertise where we can. We have an engineer, an attorney, a land use expert, and a local native plant business owner," Glick said, elaborating on how the commission delegates work for their larger causes.
Glick encourages everybody to participate in whatever capacity they can, recommending, "staying informed, reading news about environmental impacts, and becoming involved in efforts with the EAC, such as the Keep Leesburg Beautiful event. Not only does it provide tangible help, it's an opportunity to surround yourself with like-minded residents in terms of action to protect our environment."
Leave a Comment
About the Contributor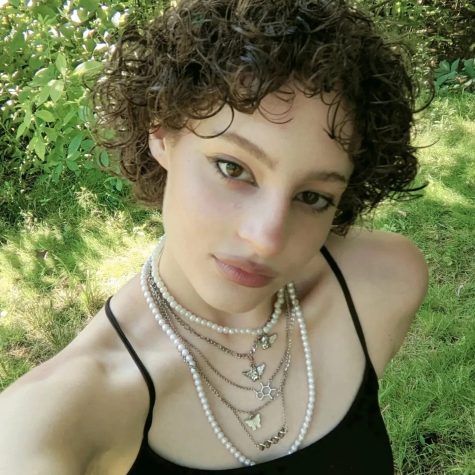 Liberty Harrison, editor-in-chief
Editor-in-chief Liberty Harrison is a senior at LCHS. This is her third year working on the newspaper staff. She would like to one day be an investigative...