Athlete of the issue: Luke Roberts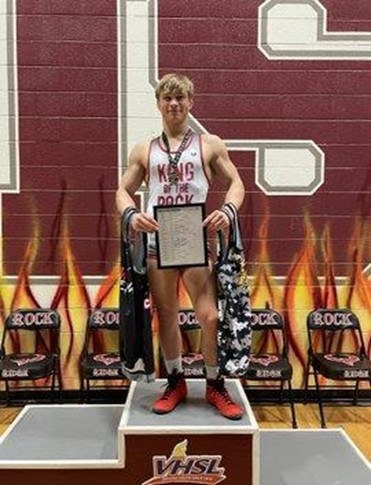 He started wrestling ten years ago, when he was eight years old. Currently, senior Luke Roberts competes on the varsity wrestling team.
Roberts works out as much as he can, proving that dedication is required for success.
"I typically lift or practice in the morning, then practice at night. I also do a workout after the night practice," Roberts said.
His routine also includes healthy eating.
"I try to keep a pretty strict diet. I usually eat oatmeal and/or eggs for breakfast and then chicken and rice for lunch and dinner. If I need a snack I'll have some fruit," Roberts said.
But for Roberts, it's not all serious.
"I like to be loose before all of my matches. I make jokes with my coaches and teammates to lighten any stress I have about the match," Roberts said.
Roberts is recently committed to UVA for wrestling. UVA wrestling is in division one which is the highest division for sports.
"I'd like to wrestle professionally but really I just want to see how good I can get," Roberts said.
"Other than wrestling I just like playing video games with my friends and family," Roberts said.
After the wrestling season is finished in high school, Roberts doesn't play any other sports but does wrestle out of the high school season with a couple different club teams.
"One of my role models would be my dad. He was in the military for 22 years and he's where I really learned how to work hard and keep a strong mentality," Roberts said.
"I hope my coaches and teammates would describe me as light hearted or funny but hard working. Wrestling practice can get hard and dull, so I like to keep things light with music and dancing. Messing around a little bit so everyone can have fun," Roberts said.
Leave a Comment
About the Contributor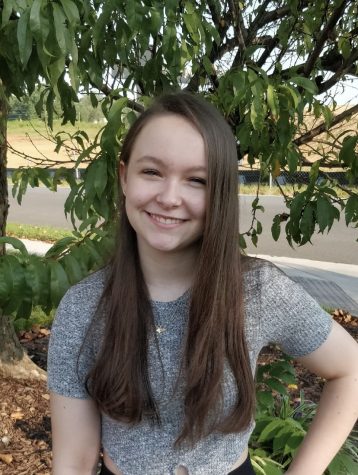 Alexis Shugars, staff writer
Alexis Shugars is a reporter for The County Chronicle, who's interested in writing about a variety of topics. This is her first year writing for the...