Freshman Jane Garvey chosen for field hockey First Team All District
Hockey sticks clashing and goals in the net, freshman Jane Garvey has made First Team All District this year in field hockey. Playing field hockey since second grade, Garvey has worked extremely hard to get to this point. 
"I'm very happy," Garvey said. "I've played for years and have put a lot of time and effort into field hockey so I'm happy to see it pay off."
Field hockey Coach Margaret Darby said that it is not common for freshmen to be chosen for the All District Team. 
"It is a huge honor to be noticed in your district, region, and state by the other coaches." Darby said.
When Garvey was informed she made the team, she was confused at first for not knowing what it was. After learning that making All District Team meant recognizing the nation's top student-athletes for their combined performances on the field, Garvey felt accomplished for herself and her teammates. 
"I was incredibly happy for both myself and my other teammates that made it as well," Garvey said. 
Darby describes Garvey as "Extremely hard working, tenacious, a team player, considerate, and passionate."
Garvey had helped the team this year by having fifteen defensive saves through the regular season district games and two goals in the postseason. 
Garvey explains that she feels like her hard work has helped her make the team, but also the help from her teammates and coach is the biggest reason. 
"One reason is the amount of time and effort I have put into field hockey," Garvey said. "But the main reason would be my teammates and coaches. They have helped me improve so much and have been incredibly supportive." 
Garvey is an important member to the team and according to Darby, "Without her defensive skills our team wouldn't have been as successful," Darby said. "I think Jane will continue to be an active contributor for the team and will continue to help the team's defense to succeed for seasons to come."
Leave a Comment
About the Contributor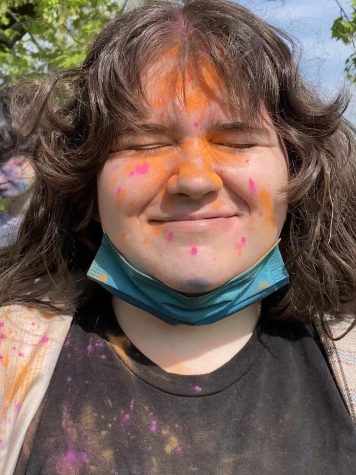 Hannah Winegar, staff writer
Hannah Winegar is a senior at Loudoun County High School. This is her second year writing for the LCHS Newspaper.