Terri Azie: Aiding students, saving puppies, and fulfilling her love for music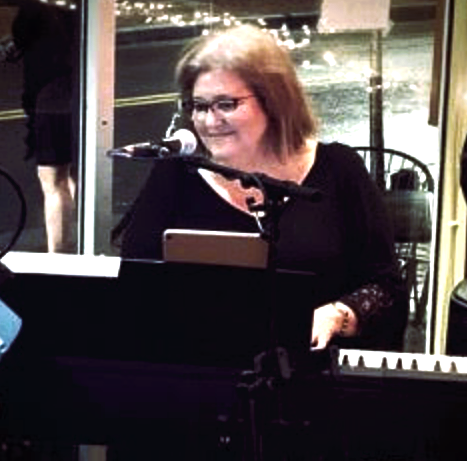 Terri Azie has much to bring to the table regarding her abilities. Even though she is currently a teaching assistant for special education students here at County, she is also a musician, playing the piano, keyboard, trumpet, and guitar. She sings in her spare time at events and venues as a solo act and even fills in for other acts. 
"People will hire me to fill in if their singer can't make it for this or that gig," Azie said. 
With a minor in music at Virginia Tech, she knew she wanted to do something musically with her life even as a child being a part of various music programs. Azie studied and played music but never considered being a teacher in music. 
"I guess I knew it would always be a part of my life but I never wanted to teach music or anything like that," she said.
Though she doesn't teach music in school, she did vocal and speech coaching as well as audition prep for students auditioning for school musicals, though she lost the ability to teach inside her home during the worldwide COVID outbreak.
Shifting her focus, Azie has spent the past four years fostering dogs in partnership with Healing Hearts Animal Rescue Group. Over those four years, she has fostered over 30 dogs in her home along with her own two dogs. Coming about this responsibility was a hard process, though. Her first dog, who she called her "soul dog," passed before she started her time fostering, and that was the catalyst for the start of her fostering. She turned her grief into something incredibly productive and shortly after saved two dogs from a kill shelter. 
"I saw online that these two little dogs needed to be adopted or fostered," Azie said. "I couldn't save Chico [her first dog] but I'm gonna go save these two little dogs". 
Wanting to do "something more constructive" with her time, Azie turned to become a bus attendant for schools across the county, specializing in students of all ages with disabilities. After about eight months of doing work on school transportation, she applied to work at County to become a teaching assistant for students with disabilities. 
"I really loved that population of students and I wanted to do more with them than just be on the bus," Azie said. 
After all of the experiences Azie has had in her life whether it comes to fostering dogs or helping teach children, she finds that the tough trials you might find along your way can be the most rewarding experiences. 
"I think it takes a lot of patience and empathy and understanding," Azie said regarding her current field of work. "It is challenging but it's so rewarding."
Leave a Comment
About the Contributor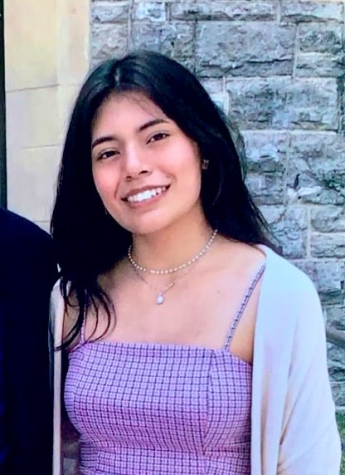 Brianna Martinez, staff writer
Brianna Martinez is in her junior year at LCHS. This is her first year on the newspaper staff and plans to study journalism in her higher education.