Cross country team welcomes new coaches
This year, the cross country team welcomed LCPS teachers Jeff Rudy and Seth Beck to join head coach Courtney Campbell in teaching students and athletes to become better people.
For assistant coach Rudy, who teaches dual enrollment English, this wasn't his first year coaching cross country. In fact, this is actually his 17th year as a coach. But, the road to coaching hadn't even originated from his love for running. In high school, Rudy didn't even have a cross country team.
Rudy's athletic director at his last high school asked him to become a coach simply because he exercised. Though he hadn't run cross country himself, he immediately researched the sport. "My athletic director paid for me to go to coaching clinics to study with some of the best minds in the running world: college coaches, professional coaches, and Olympic coaches. I'm still amazed at who I've spent time studying under!," Rudy said.
After learning about cross country and studying from other professional and even Olympic coaches, Rudy has had to learn how to balance being an English teacher and a coach. It wasn't always easy.
"I've learned over the years to juggle teaching and coaching, practices every day after school, the long bus rides to and from meets, and Saturday Invitationals," Rudy said. Perhaps the most difficult day-to-day challenge is simply the physical act of preparation for so many jobs. "Work satchel. Lunch pail. Gym bag. There's a lot to lug into school every day, but I'm sure all student-athletes can relate to that," Rudy said.
Rudy coached at Strasburg High School for around 17 years. Strasburg, located 50 miles west from Loudoun County, only had about 600 students in the entire school, meaning his team was very small.
"Our team was small and every runner counted," Rudy said. At County, Rudy enjoys seeing so many students on the team.
Rudy says he still has some challenges to overcome as a coach. Rudy says that he "hates losing more than I like winning." That is why he takes his coaching seriously and pushes his athletes in order to teach them essential life skills for their futures.
"I know most of my athletes aren't interested in running in college, but I can instill in them life-long lessons about time management, exercise, sportsmanship, work ethic, friendship and camaraderie," Rudy said.
All of Rudy's experience and opportunities have allowed him to become one of the best coaches he can be. In fact, in 2019, Rudy was said to be the Cross Country Coach of the year by Northern Virginia Daily.
"He's very encouraging and inspiring. I have learned a lot from him and he educates me on the techniques to make me a better runner," freshman runner Caitlyn Kozowyk said.
Unlike Rudy, Beck has never coached a cross country team before. Not only has he never coached, but he had never run cross country as a sport. But, he loves running and thought this would be a great opportunity.
Beck said he loves cross country "because I love to run and the whole running community as a whole."
As well as coaching in his free time, Beck is working as a second grade teacher at Arcola Elementary School. The steps into becoming a coach here were definitely tough but rewarding.
The baseball coach at Strasburg, Matthew Landers, reached out to him about a potential opportunity. "He knew I loved running. Then he introduced me to Coach Campbell," Beck said. The rest is history.
With the introduction of Beck and Rudy, the cross county team is bonding well together. Everyone is pushing themselves to do better.
"They have a great community of runners. Everyone is doing a great job of pushing themselves to beat their personal record," Beck said.
Being a cross county coach and being a teacher on top of it all takes up a lot of free time each day, but along with the athletes,  Beck is pushing himself to beat his own personal record.
Beck enjoys "Spending time together, encouraging each other, and pushing each other to reach our goals."
While Beck is coaching people to become better athletes he is also coaching them to have life skills. Beck describes the team as a "great community of runners."
The guys' team has placed in the top 10 which is great. 5 girls all ran under 23 minutes for the 5K, which means the girls have a chance of making regionals. When talking about the future of the program, Campbell states, "I hope it goes well. I hope they keep going with the 2 of them and Coach Perkins, who is a volunteer assistant. I have a really good coaching staff."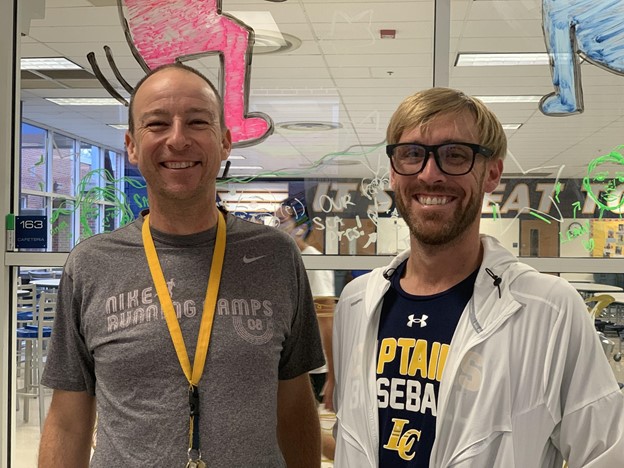 Leave a Comment
About the Contributors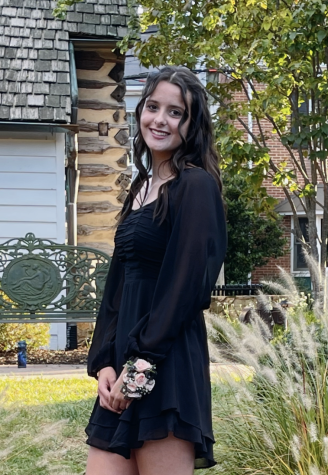 Taylor Helfer, staff writer
Taylor Helfer is a freshman at Loudoun County High School and this is her first year on the newspaper staff. Although she loves writing about a variety...
Alexa Sterner, staff writer
Alexa Sterner is a freshman at LCHS. She enjoys writing sports articles. Outside of school Alexa enjoys playing volleyball and watching tv.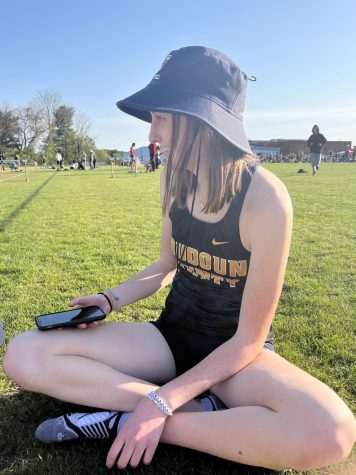 Cat Pizzarello, Managing Editor
Cat Pizzarello is a sophomore at Loudoun County High School. This is her second year working on the County Chronicle newspaper staff and she really enjoys...