Five books that will tug on your heartstrings
We all know the struggle of picking a book to read for English class that captivates your interest. These five books will get you through the 15 minutes of reading all while keeping your attention. Give one of these books a read and even share your own book recommendations on the County Chronicle's Twitter account: @CountyChron.
Let Me Hear a Rhyme (read this if you like optimistic books)
Three teenagers coping with the loss of their best friend/brother find his old song books and publish his songs to try and get his voice heard even after death and to help fulfill the dream he had of becoming famous.
The You I've Never Known (read this book if you like plot twists)
A teenager and her dad decide to stay in a town after traveling the US her whole life, but something unexpected happens, making her question her whole life and everything she's come to know.
 Refugee (read this book if you like learning about the past/current problems of the
world)
Three different stories of refugee children going on hard journeys to find somewhere safe to live away from their home countries because of war and unlivable conditions. Some of the side characters are real, and the events are based on actual stories of  refugees. The stories take place in 1938 in Nazi Germany, 1994 in Cuba, and 2015 in modern day Syria.
Butter (read this if you like books based in a high school setting)
A teenage boy decides he is going to over-eat himself to death on New Years and starts a website for his cause. He quickly becomes popular because of what he plans on doing and he starts completing off a to-do list with his new friends but finds himself having  second thoughts.
All That I Can Fix (read this if you like books that have serious topics but is also comedic)
A teenage boy becoming self reliant after his fathers failed suicide attempt has to take care of his house and tries to help out his friends and family with their problems, all while exotic animals that got released from a nearby zoo is terrorizing the town.
Leave a Comment
About the Writer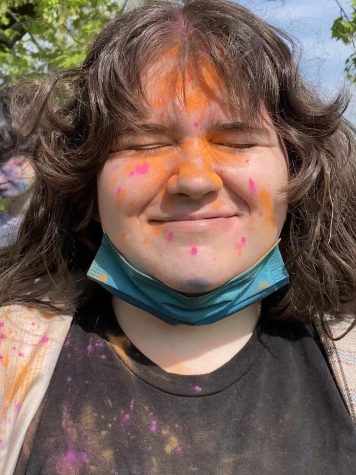 Hannah Winegar, staff writer
Hannah Winegar is a senior at Loudoun County High School. This is her second year writing for the LCHS Newspaper.