Lack of space forces school to turn over 100 students from taking food courses
With our school being the oldest in the county, comes classroom limitations. Our culinary arts room is affected by this with not having all equipment necessary to run class smoothly on a day to day basis without bending some rules. Dorene Kubler teaches Intro to Culinary Arts, Gourmet Foods and PEER and notices the outdated equipment first hand on a day to day basis.
Culinary Arts and Gourmet Foods require a lot of specialized equipment that other classes don't require, so the lack of updated equipment can cause issues for the classes. "We have stovetops and ovens," Kubler said. "We have all kinds of cooking equipment along with refrigerators, freezers, dishwashers, washers, and dryers." Although these provide enough to run a well functioning kitchen and classroom, the classroom still lacks essentials. For instance, the culinary arts classroom lacks a fan for ventilation while cooking. "We don't have a fan in this room, so that makes it difficult," Kubler said. "We have to open windows, which we don't mind doing, but we aren't supposed to open the front windows. So every time it starts getting smoky in here, we have to break the rules and open them."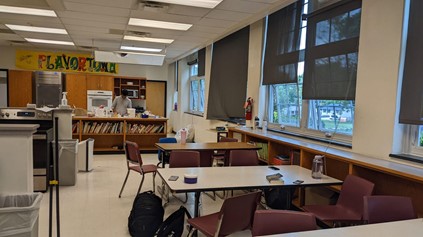 Along with the essentials, there are needs for the classroom that would improve the overall classroom and make the equipment more modern to match the other newer schools in the county. "We used to have regular refrigerators and freezers like the ones you have in your house, which had a lot more room than the refrigerators and freezers that we have now," Kubler said. "The school bought us commercial refrigerators without asking us about them and took our other refrigerators away. Now, we have two commercial refrigerators, instead of the three regular refrigerators that we had before. The two commercial refrigerators don't have nearly as much space in them."
Our culinary arts classroom is smaller than the newer schools which puts a cap on the number of students that can take the class. With many students signing up for the class, it becomes an issue because then they have to deny students entry into the class. "The state says we can't have any more than five students per kitchen. We have small kitchens, so we have a twenty student maximum in this class. Just this year we had to tell almost 100 kids that they couldn't sign up because we already had eight full classes."
Leave a Comment
About the Photographer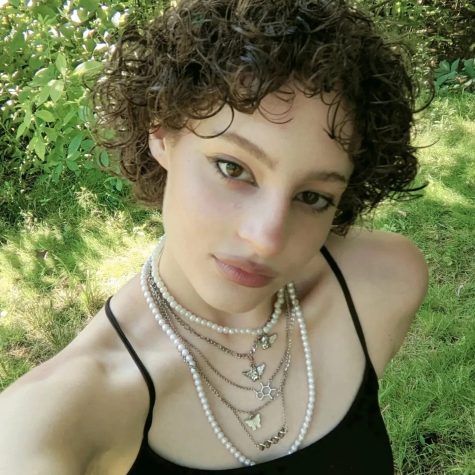 Liberty Harrison, editor-in-chief
Editor-in-chief Liberty Harrison is a senior at LCHS. This is her third year working on the newspaper staff. She would like to one day be an investigative...