Loudoun County High School first annual Women's Summit: Student leaders host workshops to present exciting topics.
On March 21, 2022, Loudoun County High School hosted its first annual Women's Summit. During this assembly, a handful of students had the opportunity to present a workshop on a topic they found interesting and inspiring. The presented workshop topics ranging from emergency medicine to ways to break into the recording industry. 
During the Women's Summit assembly, students were granted the opportunity to choose one of six workshops, following this year's theme of "Breaking Barriers." 
Senior Ceci Stewart was first confronted with the opportunity to present her own workshop on "How to Start Your Own Business" for the Women's Summit thanks to her current experience owning a small jewelry business. Stewart was immediately drawn to the idea of presenting and "the opportunity to empower young women and others and teach them how to start a business," she said.
Stewart expressed the importance of what her workshop meant to her as well as her thankfulness for being able to share her knowledge on the subject. "I feel very honored to have been a part of the First Annual Women's Summit and to specifically have been asked to present," she said.
"I hope my audience learned not only how to start their own business but also all of the key factors into owning their own business," said Stewart. "I also hope that if they do decide to open their own business, the knowledge I presented to them will help immensely."
Junior Kathryn Homa was also among those selected to present a workshop at the assembly on the topic "Emergency Medicine: How to Get Started/Emergency First Aid Essentials." Homa settled on this topic because of her experience at Loudoun Rescue as an EMT.
"I've been super involved with my rescue station and I love volunteering as an EMT," she said. "It is so awesome to be able to make a real difference in the community and see how the work I'm doing positively affects others."
During her presentation, Homa shared with attendees about her experience as an EMT and taught them how to take blood pressure with both a sphygmomanometer and a stethoscope.
"I hope that my audience gained a sense of what it is like to be an EMT and some basic first aid essentials," Homa said.
Senior Mallory Little presented her workshop on "How to Find Your Artistic Passion." She originally only signed up to be on the planning committee, but after a suggestion to be a presenter on the topic of art, she swiftly took the opportunity.
Art has always been something I could turn to and practice no matter what stage of life I'm in," Little said. "It's the rawest form of human expression, so it's important to keep it alive."
She wishes for her audience to gain a sense of inspiration from her presentation. "Sometimes looking within yourself can be difficult, but a nudge in the right direction can be a great start to creating something," said Little.
Leave a Comment
About the Contributor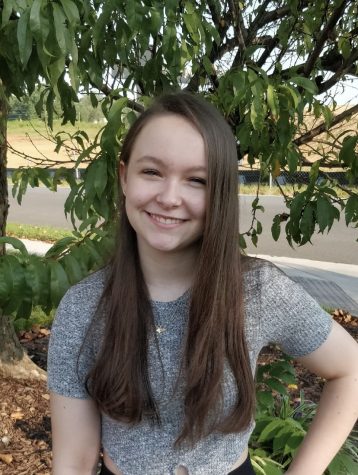 Alexis Shugars, staff writer
Alexis Shugars is a reporter for The County Chronicle, who's interested in writing about a variety of topics. This is her first year writing for the...