Stacy Beltran brings leadership knowledge to County
Former Army sergeant Stacy Beltran is already used to managing a group of people. As a sergeant, she often managed five to eight soldiers. 
Now, the number she looks after is much larger, but after being in charge of adults, looking out for a school full of tennagers is not that bad.
As a safety security officer (SSO), Beltran works with the school resource officer to help protect student safety at school. According to Beltran, SSO are involved in any school safety issues while SROs get involved with anything that becomes a legal issue. SSO has a pretty simple task, but it's not an easy one.
Beltran says her main task is to provide a safe and secure environment to all students, staff, and visitors.
Beltran enjoys communicating with the different students at our school. 
"I enjoy getting to talk a little bit when we pass in the halls or while I am at the Cafeteria," Beltran said. 
Beltran also enjoys when she is at the school events.
"I also enjoy partaking in class activities when invited to. It's good students know I'm not just around to escort them to the office," Beltran said. 
Beltran is a rookie at being a SSO, but she looks to become a veteran after having different jobs that have helped her succeed at this one. 
"This is my first school year working as an SSO and I am looking forward to many more," she said. 
Beltran was an attendance secretary, a sergeant in the US Army, and coached a fitness class in the years leading up to her time as a Captain. 
Being a sergeant gave her leadership schools which she can use as an SSO.
Although she enjoyed her other occupations, this is her favorite job so far. Beltran says she likes this one more because it allows her to have the summer off to spend with her kids, and it is always something new to do everyday. Beltran tries her best to enjoy her normal life when she is not at work.
"I mostly enjoy spending time with my husband and two kids whenever I am not at work. I also enjoy outdoor activities such as hiking, mountain biking, and traveling whenever possible," Beltran said.
Leave a Comment
About the Contributor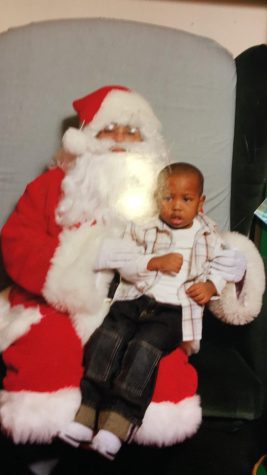 Jevonte Herron, staff writer
Jevonte Herron, Reporter
Jevonte grew up in Chicago, Illinois. He loves to play basketball and also loves to learn more about people, which makes interviewing...