Girls Varsity volleyball team wins 10th consecutive state championship
The varsity volleyball team won their 10th consecutive state championship on November 19 at Virginia Commonwealth University. Senior co-captain Delaney Brosan was happy to finish her senior year so strong. 
"I feel like it's an honor to be captain of such a successful team, and to lead those girls felt really special," said Brosan. 
The obstacles that the girls volleyball team faced during their regular season helped them prepare for the state tournament. 
According to the Head Coach John Senchak, he and his girls faced Stone Bridge and Flint Hill which both have good volleyball programs. They lost against both, but those were the only two losses of the season, and it helped them prepare for states. The team also faced Millbrook twice, which helped develop their skills. Against Millbrook, the girls were victorious both times through the tough matchup. 
When first selecting his team this year, Senchak had no thoughts about making it to the state championship, let alone winning as he had the last three years coaching at County. 
According to Senchak, every year there is a new group of girls after the seniors leave, so his goal, as always, is just to make the best team he can. "Every year it's a different group of girls, a different group of athletes, and they have to start over building their own team," Senchak said. 
This year's roster was the smallest that County has had with six seniors leaving last year, and that's where a lot of their height disappeared. "Height matters in this game, especially at the net," said Senchak.
 To make up for the lack of height, they had to play the game way faster than normal.
Senchak also noted the additional challenge of having new players on the starting lineup. 
Eight seniors will be graduating from the team this year, including Captain Sarah Jordan who has committed to Towson College.
According to Jordan, she will be finishing her last travel volleyball season which ends in March or June then playing for Towson College.  
But Senchak is not worried at the loss because of the depth of players. "It's going to hurt to lose our seniors. That always does. But there are always more girls to come in that are ready to take over from them," Senchak said.  
Leave a Comment
About the Contributor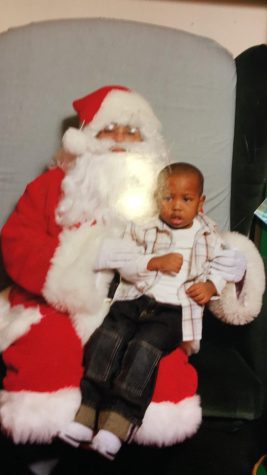 Jevonte Herron, staff writer
Jevonte Herron, Reporter
Jevonte grew up in Chicago, Illinois. He loves to play basketball and also loves to learn more about people, which makes interviewing...