What is happening to all of the Raider markings at school?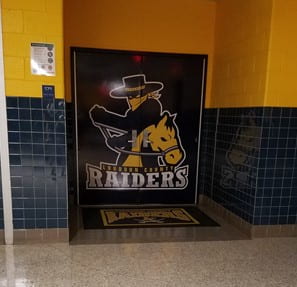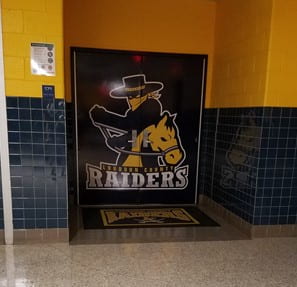 With the change of our mascot before this school year, from Raiders to Captains, LCHS is forced to change most of the markings in school that have to do with Raiders.
LCPS is funding these changes per the School Board's decisions. For athletics alone, It will cost $500,000 to change everything from Raiders to Captains. "We had to do a cost analysis on replacing items in each department," said Athletic Director Kathleen (Kate) Cassidy.  "Based on those numbers various funding was given to the different departments."
"With a school that was built in 1954 you can imagine the number of items needing to be changed," Cassidy said. "I have lost count. I know we have 108 clocks in the building that will need to be changed out." Although many Raider items will be switched out, others will remain.
All of the championship pictures located in the athletic wing will stay on the walls. Murals left on the walls by former Senior students will be left for now, and LCHS will wait to see where the conversation goes with Loudoun County Public Schools.
The administration decided to phase in the changes based on highest need. The first priority is athletics, and the second is the school store. Most schools only get around $10,000 to start up their school store. "We really pushed back and fought hard to get three times that amount for our school, because we have a great marketing program and the school store is really thriving," said Principal Michelle Luttrell.
Currently, all markings in the school still remain Raiders. "We are going to keep the things we have in place because if we don't get the stuff replaced, if the money's not there and you guys start to come back on campus, we need to have things for you guys to use," said Luttrell.
"I didn't feel it was appropriate to under the cover of night, clear the entire campus of all things that say Raiders," said Luttrell. She emphasized that this is a process worthy of conversation among students. "You can't just erase history," she added.
About the Contributor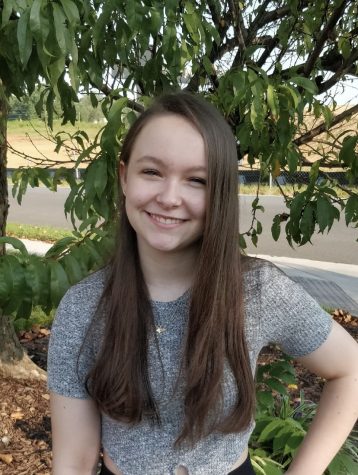 Alexis Shugars, staff writer
Alexis Shugars is a reporter for The County Chronicle, who's interested in writing about a variety of topics. This is her first year writing for the...