Summer of protests: younger generation speaks against inequality
This summer was one filled with uncertainty due to the coronavirus forcing many people to stay home. However, the death of George Floyd inspired protests leading the people to become more politically active. The protests happened on a national scale, and on May 29, 1,500 marched in Downtown Leesburg to protest injustice for African Americans.
"I go to protests because I want to stand for what is right," junior Sabrina Maena said." If no one is going to stand for what is right, I am going to stand." Maena believes that older generations underestimate her generation's involvement in policies."I feel like teens are active in protests and deserve more credit. I saw as many teens as I did adults during the protest."
From one protestor to another, junior Sophie Hylton gave her opinion on the protest.
"I am very happy with our community," Hylton said. "We kept it peaceful and we stated we were unhappy. Although our efforts were noted, not many changes were made."
While there were many people who supported the movement and came to protest, there were many who did not support the movement. "My sister was told she's making the country look bad at the protest by an older man and we almost got hit by a car on King Street," Hylton said. "The people who were mainly against us were older men mainly white and I think that shows the political divide between our generations," Hylton said.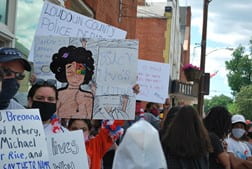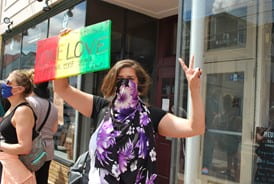 About the Contributor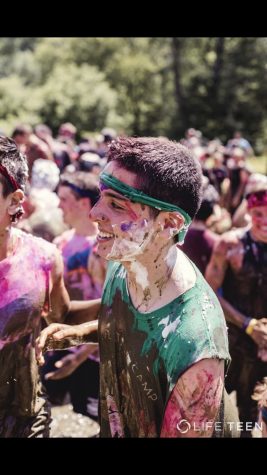 Lorenzo Salas, staff writer
Lorenzo Salas was born in Winchester while the rest of his family was born in Chile. His favorite pastimes
include playing video games, reading graphic...