On Deck: Raiders baseball team stays ready
Advisor's note: This article was written before the school closures due to COVID-19. Although spring sports have been suspended, we are printing the pre-season articles that were written in early March and were set to appear in our March issue.
As the spring season opens up it brings anticipation to a baseball team that ended the season with a losing record but banded together to almost win the regional title. Varsity baseball is primed and ready to improve from last season and make a run at history. Led by strong senior leadership, the Raiders are excited to get the ball rolling this baseball season.
"We kind of struggled last year. Our record was 7-13," said senior outfielder Jack Pomata.
Despite struggles, the Raiders were not bottom of the barrel. Each game was close, and they were able to make a season defining run in the playoffs "last season."
"We did lose like four games by one run, they were all close," said senior pitcher Brian Conahan. "So once we hit the playoffs we went on a run and went one game from the states."
The team has since bonded together after their gut wrenching loss to their cross town rival the Riverside Rams in the playoffs. The seniors are determined to improve and make another run during district play.
"This year we are a lot closer from last year, and then we just feel more energetic," said Pomata. "Then this year we know if we don't start off that good, we can still make a run. Now we have a goal to go far in the postseason."
The Raiders know improving won't just happen magically. They know that they need to work hard everyday and steadily get better, such as "quality innings from our pitching staff," said Conahan. "Pitching is definitely a factor."
There are some specific things both Conahan and Pomata think they can improve on. They know that they will have to do their parts in order for the team to improve.
"For me it's mainly about hitting," said Pomata. "I want to get my average up. Last year my average was 2.50. I want to get it to 3.00."
"I want to get an increased velocity," said Conahan. "I think I was in mid-70's last year and I think I'm around 80 mph now."
There are some young guns who are ready to make an immediate impact, including sophomore Mathew Yarborough, who received high praise from the seniors.
"He is like our utility player," said Conahan. "We could put him anywhere and he would make an impact. He will take over for Senior catcher Sean Garvin in the next few years," Stated Conahan and Pomata.
Head baseball coach Mathew Landers plays a big role in the team's success. He has made practices fun while sticking to a Specific schedule.
"Practices are fun this year," said Conahan. "We played in the rain twice and like coach Landers has a set schedule for each practice of stuff we are doing."
Landers is pushing the Raiders to success with a fun but specific schedule. He wants to make sure his team is ready for each scenario, pushing communication so each of the players are on the same page.
"Say a ball is hit to the fence and you're running back like an outfielder and there is a guy running with you and there are two guys on and you don't know where you're supposed to throw it," said Conahan. "So the other guy will yell 'cut cut cut' so I know where to throw it."
The district competition will be close this year. Every team has a pretty good shot. But the Raiders believe they can build on last year and have a very good shot at winning.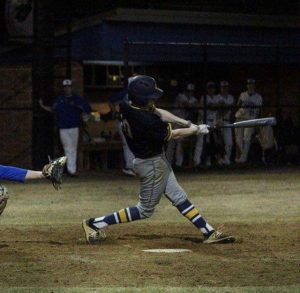 About the Contributor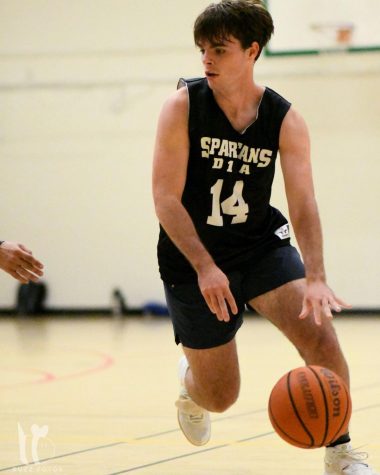 Casey Hughes
Casey Hughes, Sports Contributor
Casey Hughes is a senior, and this is his first year on newspaper staff. He wrote and published a few sports articles...