LCHS Basketball: Boxing-out the competition
Marshall Scott | Raider Staff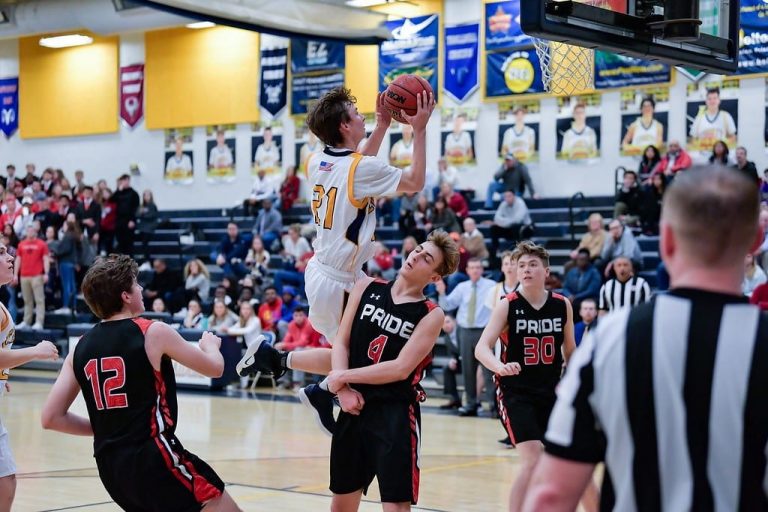 LCHS men's basketball has had a hot start to the regular season, starting 4-1 and battling their hardest each and every game. The team is spread out well, with no one person dominating; rather, the whole team chipping in together to get victories.
Their teamwork helps them spread the floor, create space, and get rebounds that lead to easy fast break points. The team consists of all grades, unselfishness, and a will to win. Their bond allows them to have a better connection in practice that leads to dominance in games.
Senior Andy Lopez knows what the key to playing together and winning games is. "It all starts with communication. Knowing where the players are going to be, calling out plays and yelling for the ball—without communication, we wouldn't be on the same page and would not be able to perform at a high level," Lopez said. Without a doubt, staying honest and knowing your teammates well is the key to this team and makes communication come easy.
Senior Captain Joe Alexander credits the bond between the team for its success. "We are all brothers who enjoy playing together as a team and making each other better each and every day," Alexander said. The boys are out practicing every day, and the relationships they have go much farther than the basketball court.
As the season continues, the boys have their eyes focused on smart team-play, working together, and most of all on a playoff run. They know the work they put into practice will pay off in the games, so they continue to strive for greatness in every opportunity.