Treasure into trash: artist Summer Orledge expresses beliefs through art
Summer Orledge, a junior at LCHS, has recently been coming into the art scene. Her art mainly includes drawing and painting. One of her recent works, "Chokehold," is a mixed media project.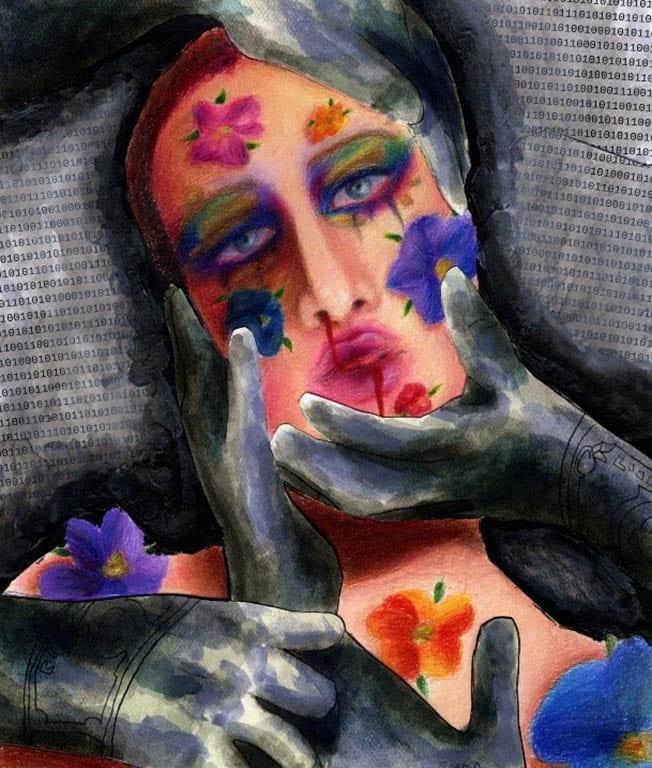 "The face was done with colored pencils, the hands were watercolor, and the background is a mixture of watercolor and colored pencils," said Orledge.
The mixed media project was entered into the Scholastic Gold Key contest on December 2, and the results came out on January 31.
"The mixed media project received an honorable mention from Scholastic. The mixed media has a deeper meaning," Orledge explained. "The painting is about how children are very creative and how school molds them and changes them."
Despite believing that the school system is hurting the students' creativity, Summer is excited for senior year so she can work on her community service project.
"Senior year I definitely want to do a community service project at Tolbert," she said. "I would probably paint a mural…something cheerful with a little bit of depth."
Whether it be murals or a colored pencil project one thing is for certain this artist is going places when it comes to sending message through her art.
About the Contributor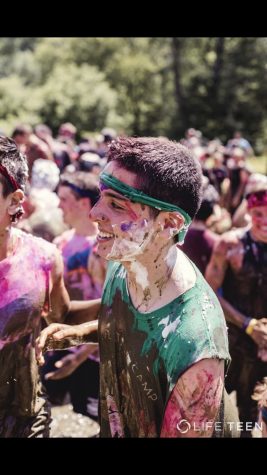 Lorenzo Salas, staff writer
Lorenzo Salas was born in Winchester while the rest of his family was born in Chile. His favorite pastimes
include playing video games, reading graphic...