ATHLETE OF THE ISSUE: ALAYNA JOHNSON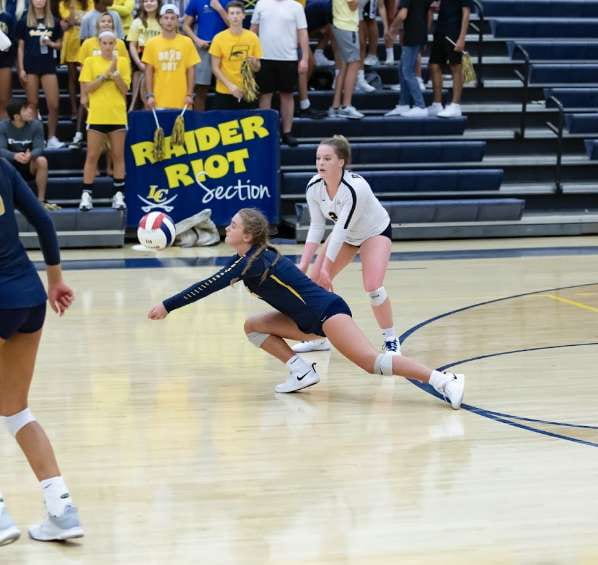 For our first athlete of the issue, the newspaper staff nominated Alayna Johnson, freshman varsity volleyball player. Johnson, who has been playing volleyball for three years, is a libero and has played in all games (19 so far, at the time of publication) this season.
Johnson's Coach, John Senchak, cites her speed, quickness, and natural ability to read the game at high speeds as reasons for her being on the varsity team. "Once I and Coach Christina North saw all of these elements in Alayna, we then had to see how she would interact with the returning varsity players. Once they accepted her as a teammate, the decision to keep her on the varsity roster was easy," Senchak said, noting that her defensive instincts are better than any he has seen in his eight-year coaching career, with her (at the time of writing) 43 defensive digs.
Johnson and the rest of the team practice two and a half hours every day and three hours every Saturday morning until the season ends in November, but the schedule does not seem to be a burden. "The team is very caring and loving and they have a lot of support towards every player on the team," Johnson said.
Johnson boasts a 91.7 percent serve rating along with other impressive stats, like a tremendous 18 sets played within her first three months of playing, as well as 4 aces.
"Alayna is a great defender, she's always ready to jump in and defend," said sophomore setter and outside hitter Sarah Jordan. "I love playing with her."