LOOK AHEAD: SCA PLANS MORE INCLUSIVE "MINI PEP RALLIES"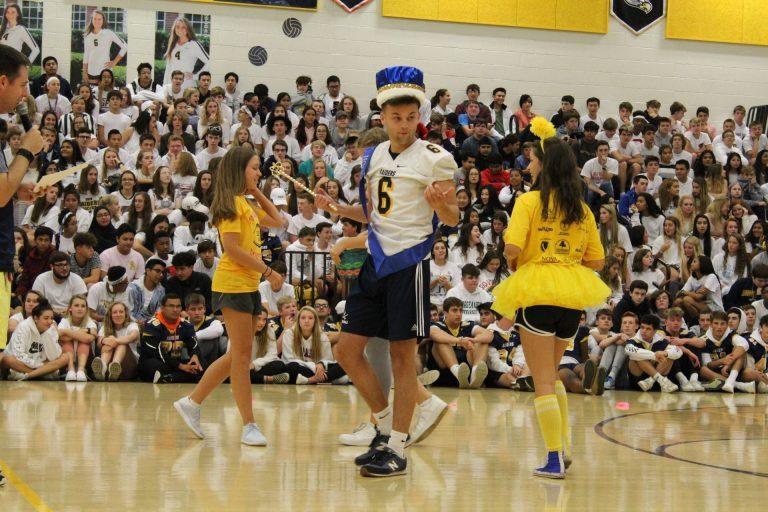 At the end of the 2018-2019 school year, SCA started a series of "mini pep rallies" in order to celebrate teams and boost school spirit.
"Last year the response was good so we kept doing it this year," SCA Treasurer Harrison Rands said. "But because they were so frequent and so close together students just didn't like them. I think a pep rally is special and when you do it every week, it takes away from that."
SCA hosted two pep rallies, one on September 13 and the second on September 20. They were hosted in order to raise school spirit and encourage students to go to the home football games on those nights. A mini pep rally was planned to take place for the football game we hosted against Warren County, but was canceled due to the busy schedule with club hour on the same day as well as the pep rallies not having the same exciting effect on students. It took away time in class for something that students weren't excited for.
"We put three in a row and thought it wasn't for a big game so we wanted to see where we could put it that it would maybe be a better fit," SCA sponsor, Nancy Thomas said.
A third mini pep rally was held at the start of the second quarter to celebrate the last home football game of the season.
With the first three scheduled pep rallies only being for the home football games, other extracurriculars are in the future plans for these pep rallies.
"We are at the beginning stages of this," Thomas said. "We are trying to figure out how to showcase everybody and support them."
Other extracurriculars that would potentially be included in these pep rallies would include drama, choir, marching band, and other groups within the arts.
"It would really help get people to come to the shows and embrace the arts within the school," Kate Manson, a member of the drama department, said.
The different departments within the arts believe that having pep rallies for their events would show the hard work they put into what they do.
"The arts should be just as appreciated as sports are," said Abigail Castello, a member or the drama department. "We work just as hard as the sports teams do."
The yearbook is hopeful for the future of the pep rallies and is excited for the other groups in the school to get the same recognition as sports.
"Being more inclusive would show more school spirit and represent what county is really about, getting everybody to come together," member of the yearbook staff Caroline Layne said.